Indulgent Dishes Made In Your Slow Cooker
Thanksigiving is all about eating and giving thanks for all of the blessings in your life. Sadly for most of us, the day is spent in the kitchen trying to make the perfect meal for our families. This year, we say take your Thanksgiving back and let the slow cooker make all your side dishes with these decadent recipes!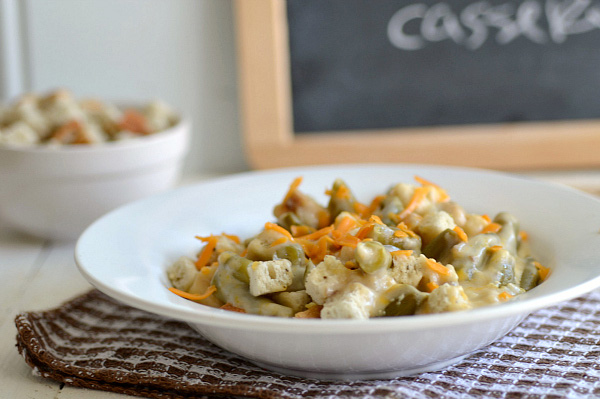 These recipes for to-die-for macaroni and cheese, green bean casserole and gingered soup are all made in one pot but taste like you spent hours preparing them. This year, let the appliance do all the work and go have some wine. You deserve it!
Easy green bean casserole recipe
Recipe adapted from Oxmoor
Serves about 4
Ingredients: 
2 (14.5 ounce) cans green beans, drained
1 (10-3/4 ounce) can cream of mushroom soup
1-1/2 cups shredded Tillamook cheddar cheese
1 cup 2% milk
1/4 cup sour cream
1 tablespoon Worcestershire sauce
Dash of salt and pepper
1 cup stuffing mix, divided
Directions: 
Lightly grease the canister of a slow cooker. Add green beans, cream of mushroom soup, cheddar cheese, milk, sour cream, Worcestershire sauce, one-half cup stuffing mix and salt and pepper. Mix with a wooden spoon.
Set the heat to low and cook for about two hours, or until mixture is slightly thickened. Add additional one-half cup stuffing mix and cook an additional 10 minutes. Serve warm and enjoy!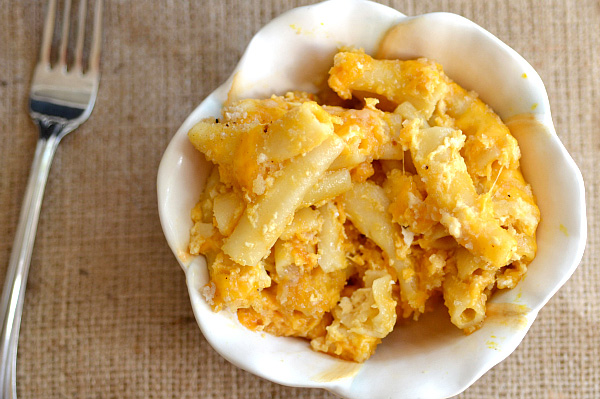 Slow cooker macaroni and cheese recipe
Recipe adapted from Taste of Home
Serves about 8
Ingredients: 
16 ounces macaroni, ziti or penne pasta
1/2 cup butter, melted
2 eggs, beaten
3 cups shredded sharp cheddar cheese
12 ounces evaporated milk
1/2 cup 2% milk
1/2 cup heavy cream
1 cup shredded white cheddar cheese
Salt and pepper
1/3 cup breadcrumbs
Directions: 
Bring a pot of water to a boil and add pasta. Cook pasta until al dente (soft but still a bit firm), or about six minutes. Rinse and place into a lightly greased slow cooker.
In a large mixing bowl, mix butter, eggs, sharp cheddar cheese, evaporated milk, milk, cream and salt and pepper with a whisk. Pour mixture over the noodles. Set the slow cooker to low and cook for about 3-1/2 hours.
Sprinkle mixture with additional one cup of white cheddar cheese and breadcrumbs. Cook another 20 to 30 minutes, or until cheese is melted and breadcrumbs are golden brown.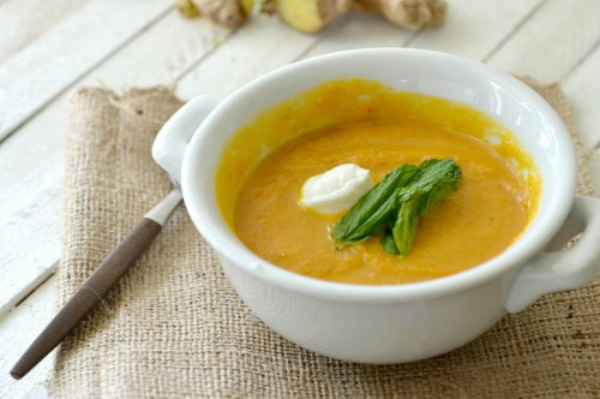 Slow cooker gingered carrot soup recipe
Serves about 4
Ingredients: 
1 pound carrots, chopped
2 tablespoons extra-virgin olive oil
1 large shallot, chopped
2 cups chicken broth
2-1/2 teaspoons freshly grated ginger root
Salt and pepper to taste
Directions: 
Grease a slow cooker canister with olive oil. Add shallot, carrots, chicken broth, ginger root and salt and pepper.
Cover and cook on low for at least seven hours, or until carrots and onions are soft. Immediately pour the mixture into a large blender or food processor and pulse until smooth. Garnish with sour cream and mint leaves and enjoy!
More easy slow cooker recipes
Low-carb slow cooker recipes
Easy slow cooker party recipes
Slow cooker recipes for fall