We like being cheesy!
These scalloped potatoes are so simple and are sure to be a hit at your holiday table.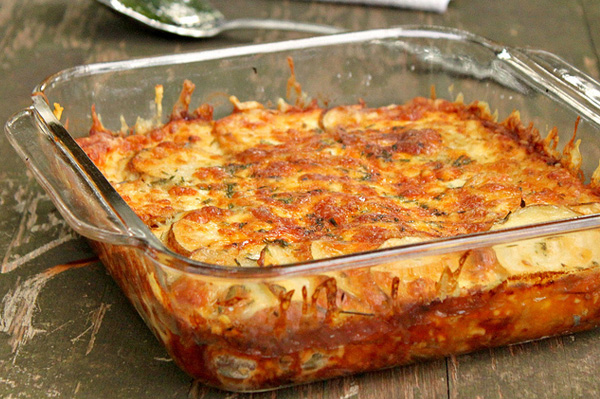 The secret to this dish is slicing your potatoes thin and adding lots and lots of your favorite cheese!
Simple scalloped potatoes
Ingredients:
Cooking spray
3 large Idaho potatoes, very thinly sliced and peels left on
3 cups grated cheese (we used 2 types of cheese: 2 cups Monterey Jack and 1 cup smoked Gouda)
1/2 cup fresh chopped chives
Kosher salt and pepper
Aluminum foil
Directions:
Preheat oven to 400 degrees F.
Spray a casserole dish with cooking spray. Layer potato slices slightly overlapping, top with cheese and a few chives and lightly sprinkle with salt and pepper. Repeat two more times, making three layers of potatoes and three layers of cheese and chives.
Cover dish with aluminum foil and bake for 30 minutes.
Remove foil and continue cooking uncovered an additional 10 to 15 minutes or until the top turns golden brown and the sides are bubbly.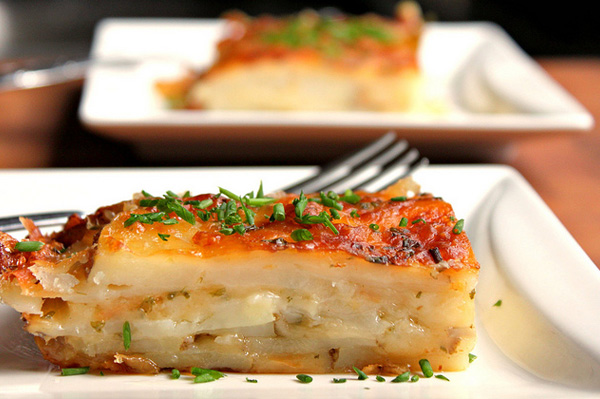 More recipes
Oven-baked eggplant fries
Roasted chicken: rethink simplicity
Mashed butternut squash with crispy bacon and shallot