(page 2 of 3)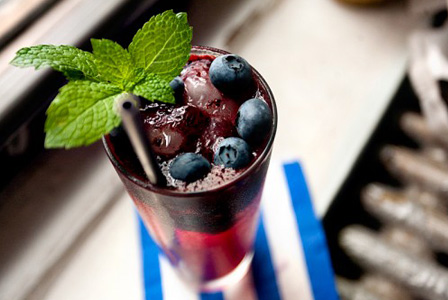 This Labor Day weekend, impress your friends with a cocktail they've never had before. Try one or all three of these sophisticated sips, sure to please every palate.
Sip in style this weekend
The summer storm
Recipe adapted from Smith & Ratliff
Yields 1 cocktail
Ingredients:
1/2 cup blueberries
1 tablespoon water
1/2 ounce fresh lime juice
1/2 ounce simple syrup
2 ounces gin
Splash of soda water
Mint for garnish
Directions:
Puree blueberries with water (this is what gives the drink its blueberry flavor and intense color).
Add the fresh lime juice, simple syrup and blueberry puree into a shaker.
Add gin and shake. Strain into a chilled Collins glass and top with soda and garnish with mint.
Up next: The Queen's Park swizzle >>