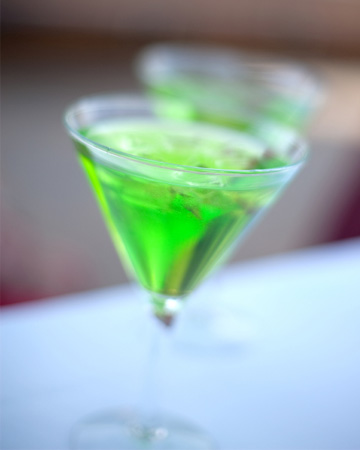 drink
an apple a day
As much as we love a crisp apple, sometimes a girl needs a drink. This spin on an apple martini may just be our new favorite way to indulge in the flavors of the classic fruit. Add Italian apple martinis to the menu for your next girl's night or even your next Monday; we won't judge.
If you enjoy a nice apple martini every now and then, you are going to love the Italian apple martini. Grab an ice shaker and pour in amaretto liqueur, Sour Apple Pucker and vanilla vodka. Next, add a splash of cranberry juice and lime juice. Finally, shake it up and strain into a chilled martini glass and garnish with lime.
Ingredients:
Additional supplies:
Cocktail shaker
Martini glass
Ice
3/4 ounce amaretto
1-1/2 ounces Sour Apple Pucker
3/4 ounce vanilla vodka
Splash of cranberry juice
Splash of fresh lime juice
Lime wedge for garnish
Directions:
Fill a cocktail shaker with ice and add all of the ingredients.
Shake until the mixture is combined.
Strain into a chilled martini glass and garnish with a lime wedge.
Mix it up
Drizzle caramel sauce around the walls of the glass before you pour in the liquid to create a caramel apple martini.
Substitute butterscotch schnapps for vanilla vodka to give it a caramel flavor.
Rim the glass with cinnamon and sugar or add a little cinnamon liqueur to make your martini taste a little like apple pie.
Garnish with a slice of fresh apple or add frozen apple chunks to keep it chilled longer.
Swap the lime juice for a splash of apple juice instead.
For a less sweet drink use plain vodka and light cranberry juice.
More cocktail recipes
Caribou Lou cocktail recipe
Cherry-infused bourbon old-fashioned cocktail
Pimm's Cup cocktail recipe
More From SheKnows Explorer