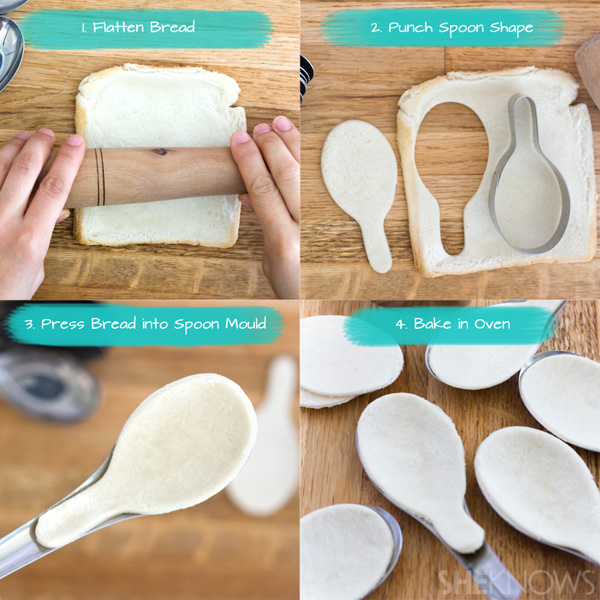 The first thing you need to do is roll the bread flat. You can do this with a rolling pin or a pasta machine. I found that cutting off the crust made the bread much easier to roll. I recommend using a pasta machine if you have one as you'll speed up the flattening process. If you decide to use a pasta machine, start with a larger setting and then reduce the thickness to as thin as you can without breaking the bread. If you find your bread is too hard, pop it in the microwave for 15 seconds with a small dish of water.
Next, neatly layer about five pieces of bread on top of each other. Push the spoon-shape cutter through the bread. You can do more, just make sure you get the hang of it first. You might feel like there is a lot of wasted bread. Just bake the off-cuts and blend them in a food processor to make breadcrumbs.
While the edible spoons are still together, poke three holes through with a toothpick or large needle to prevent the spoons from forming bubbles. Peel the spoons apart.
Now that you have the spoon-shape bread, press it on the metal spoons. I found the easiest way was to line up the bread inside the bottom of the spoon and press down with my thumbs working my way to the top of the spoon.
Place the spoons on a baking pan and put in a pre-heated, 250 degree F oven for 30 minutes.
Keep an eye on the edible spoons to ensure they don't burn.
Once golden-brown, place bread spoons on a drying rack to cool down.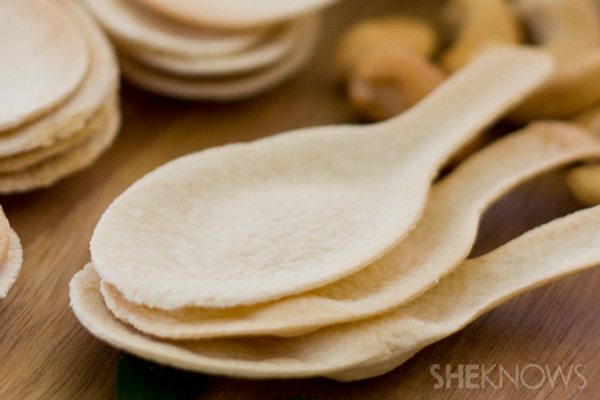 Now that the spoons have been made, the options are truly endless! Serve the edible spoons with your favorite dip, as a mini pizza or dip in melted chocolate and top with something yummy!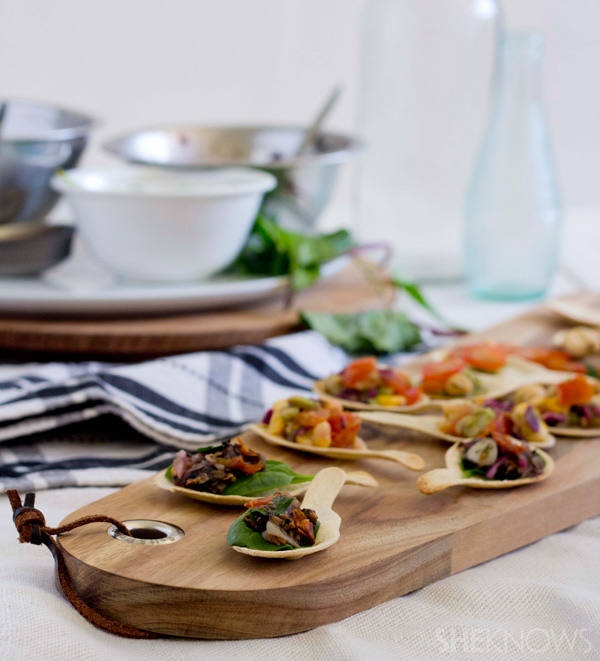 More tips for entertaining
DIY watermelon cocktail keg
Add a touch of class with DIY cocktail party decor
Vodka-infused tomatoes with dipping salts