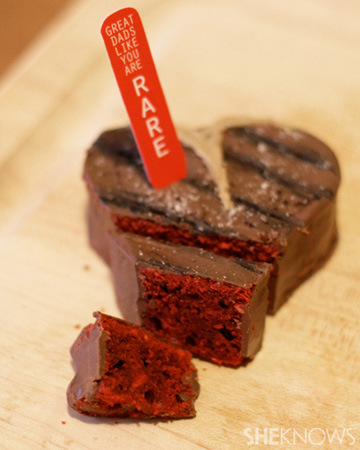 A dad-
approved dessert for father's day
Show dad some sugary love this Father's Day with a steak brownie. Rare or well-done, he's sure to enjoy this special treat.
Yields 8
Ingredients:
For well done steaks: Use one box of brownie mix
For rare steaks: Use one box of brownie mix and add 8 ounces softened cream cheese and red food coloring to the mix before baking.
16 ounces chocolate candy coating
1/4 cup peanut butter
Black food coloring (for making grill marks)
Crushed Rice Krispies and an Oreo cookie (for salt and pepper)
Directions:
Bake brownies in a 9 x13-inch pan according to instructions on box. (For thicker, more cake-like brownies, add an extra egg.) Allow them to cool in the pan. Using a heart-shaped cookie cutter, bend it slightly into the shape of a T-bone steak.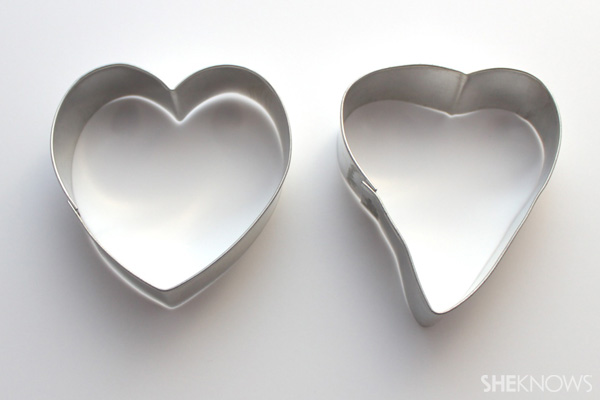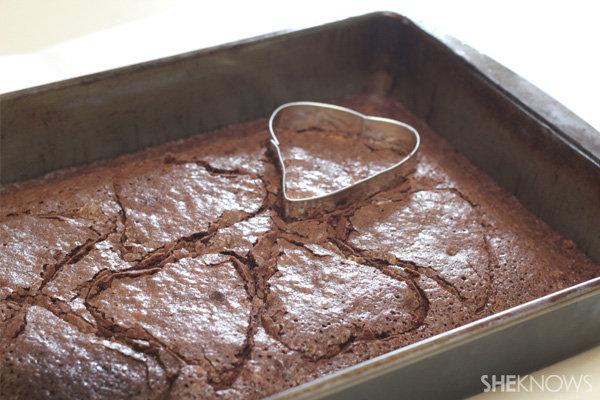 Cut steak shapes out of the pan of brownies. Trim away the outer edges and use a spatula to lift the steak brownies out of the pan. Place them on a wire rack.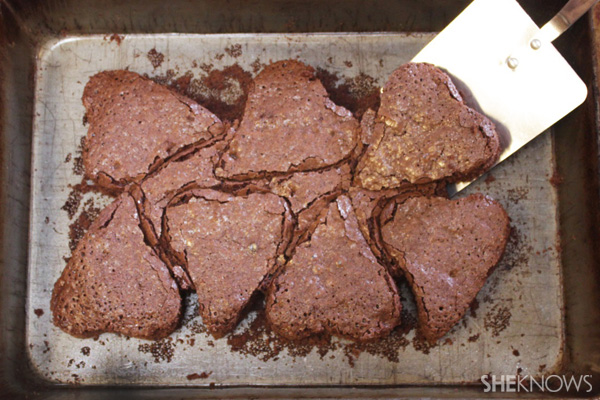 Melt 16 ounces of chocolate candy coating in the microwave, in 30-second increments until completely melted. Pour the melted chocolate candy coating over the tops and sides of the steak brownies. (I like to use a ketchup/mustard squeeze bottle.) With a knife, smooth the candy coating over the tops and sides evenly. Allow them to drip, cool and dry.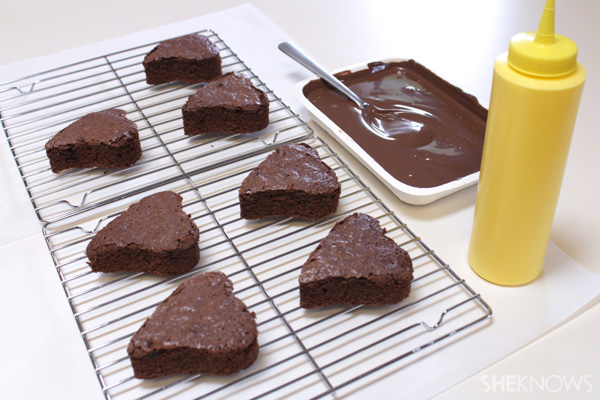 With a toothpick or wooden skewer, scratch grill mark lines into the candy coating. Add water to some black food color gel and lightly paint the grill marks on the brownie.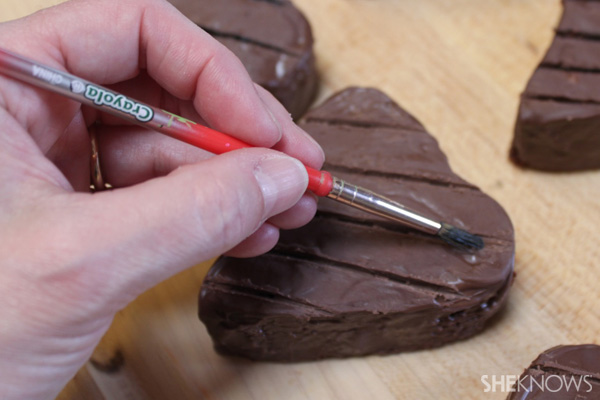 Pipe peanut butter in the shape of a small T-bone on the top and down the center of the steak brownie.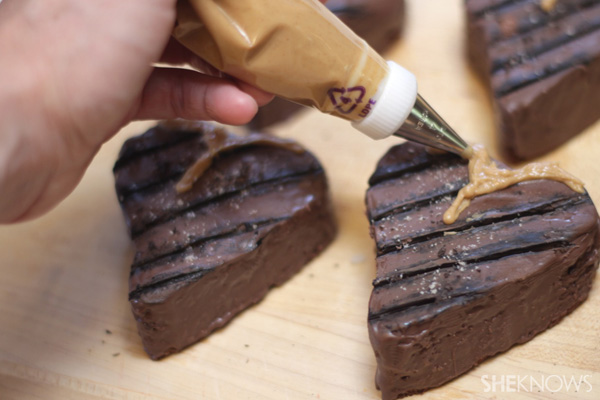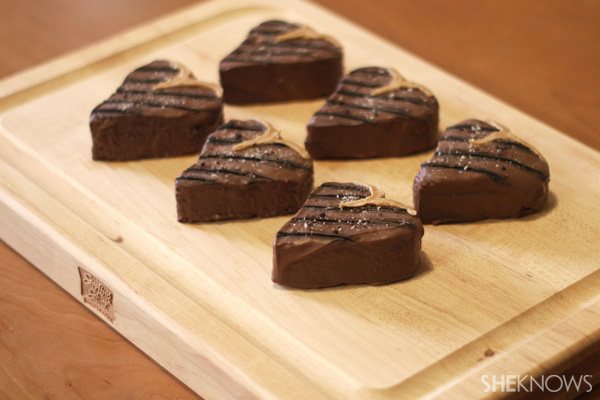 Crush up a few pieces of Rice Krispies cereal and an Oreo cookie wafer. Sprinkle it over the steak brownies to look like salt and pepper flakes. For a finishing touch, print out this PDF of steak markers on card stock paper, cut them out and insert them into your steak brownies.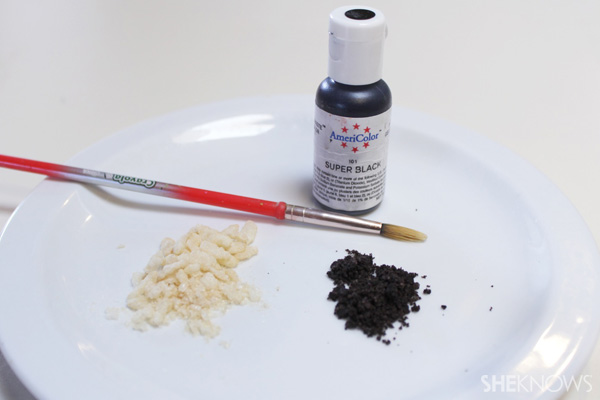 More fun dessert ideas
Candy kabobs
Strawberry margarita Popsicle
Strawberry cheesecake dessert pizza