Make Your Life Easier In The Kitchen
We're always looking for ways to improve our efficiency in the kitchen. These tools will help you get organized, keep your necessities within reach and won't break the bank. Best of all, you might even have some of them in the house already.
When you're slaving over a hot stove at the end of a long day, you don't want anything to slow you down. But not having the right tools at your fingertips can do just that. Gathering a few useful household items for the kitchen, along with keeping heavily used items like knives, spices and oils organized, will help get your meal on the table in record time.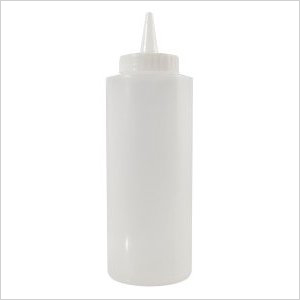 Squeeze bottles
Basic clear squeeze bottles with a screw-on, tapered nozzle are perfect for storing oils, vinegars or any other liquid that you use often. Keeping them by the stovetop makes things even easier; while your hands are full, there's no need to unscrew a cap or lid — just grab and squeeze. Since the plastic nozzle tips can be snipped to adjust the flow of liquid, these inexpensive bottles can also be used for precise placement of sauces on plates or detail work on desserts. Amazon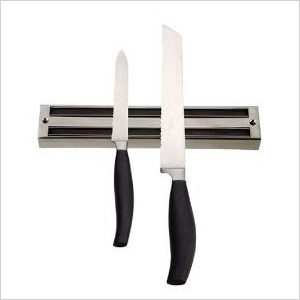 Magnetic knife strip
Keep your knives organized and within reach of your prep area with a magnetic knife strip. This simple gadget gets mounted on a wall or cabinet side and allows you to choose a knife instantly, without having to rummage around in a drawer and risk being cut. Stick any metal tool that you use often to the magnets for instant access. Amazon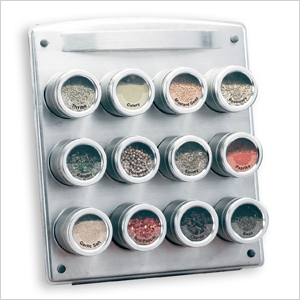 Magnetic spice rack
If you've ever fumbled through your spice cabinet while you've got something on the stove, you know how frustrating it can. Jars fall out of the cabinet, you can't find what you're looking for and the dish probably ends up without that extra hint of flavor. An easy way to get your herbs and spices organized is with a magnetic spice rack. There are different models available: Some stand alone on the countertop and some are wall mounted, with canisters that have magnetic bottoms to adhere to the metal backing. With each spice in its place, you'll never have an unorganized spice cabinet again. Amazon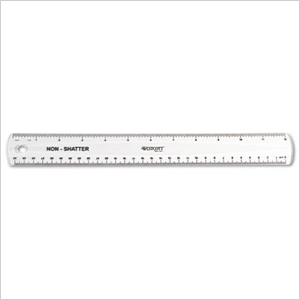 Plastic ruler
A plastic ruler comes in so handy in the kitchen that it's more than worth the few dollars you'll spend (or just raid the kid's craft box!). You'll reach for it most often when rolling out dough, but you'll be surprised how frequently you can use it for other things, like measuring the thickness of meats, which takes the guesswork out of grilling. (Be sure to buy washable plastic since the ruler may come in contact with raw meats.) Amazon