From Produce
Bin To Grill
While you're barbecuing steaks and burgers, think about side dishes and desserts, too. These different fruits and veggies make great options for an all-grilled meal.
(page 2 of 2)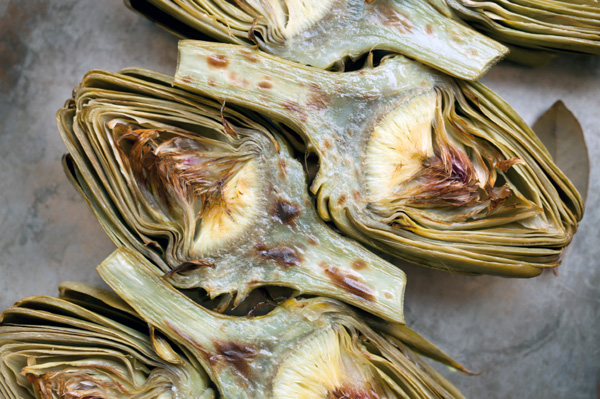 Side dishes
As with the desserts, these side dishes are a breeze to make and can be adapted to suit any taste. They're fresh, light and are the perfect complement to a juicy steak.
Grilled baby artichokes with butter and lemon
Ingredients:
Baby artichokes
Olive oil
Lemon juice
Unsalted butter, melted
Salt
Directions:
Cut artichokes in half lengthwise.
Brush artichokes lightly with olive oil and place on the grill. Grill until tender and browned, flipping once.
Remove from grill and immediately toss with lemon juice and melted butter. Sprinkle with salt.
Grilled avocados with tomato salsa
Ingredients:
Avocados
Canola oil
Salsa
Sour cream
Chopped cilantro
Directions:
Cut each avocado in half and remove the pit.
Brush each side lightly with oil and place cut side down on the grill. Let cook until grill marks have formed and flesh is slightly softened.
Top with salsa, sour cream and cilantro.
More about grilling
Unique recipes for your grill
How to grill vegetables
Quick, tasty burger recipes