(page 2 of 3)
A chance to overload on calories...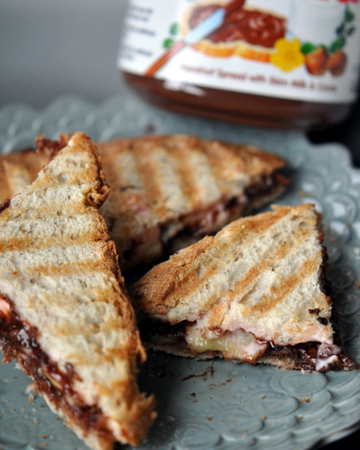 National Eat What You Want Day
For me, National Eat What You Want Day is actually two days — May 11 and my birthday. Two full days when calories just don't exist and you indulge in foods you want, love and that provide complete satisfaction without the guilt.
One day isn't going to derail your entire diet as long as you get back on track the following day.
Strawberry Nutella panini recipe
Ingredients:
2 thick slices of brioche bread
2 tablespoons Nutella or chocolate spread
2 tablespoons strawberry cream cheese
1 small banana, cut into thin slices
Directions:
Spread one side of bread with Nutella, the other with strawberry cream cheese. Top Nutella side with bananas and place the other slice of bread on top.
Grill or use your panini press until the Nutella begins to ooze out of the sides (technical, I know). Devour!
Up next: Homemade peach tart recipe >>