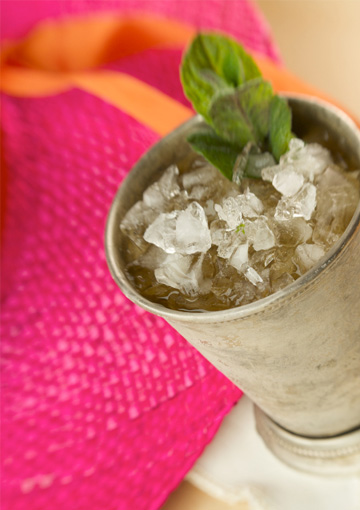 Taste the tradition
Are you grabbing your hat and heading to Churchill Downs for the Kentucky Derby on May 5? If not, enjoy the race and the festivities at home. Invite your friends over and get the party started with these recipes for a winning Kentucky Derby party.
The "most exciting two minutes in sports" is almost here! Whether you're placing bets on the big race or you just love to partake in the fun, a Kentucky Derby party can be a blast. There are loads of traditions surrounding the event, including what people eat and drink on the big day. Try a few of these traditional food and drink recipes for a winning Kentucky Derby party.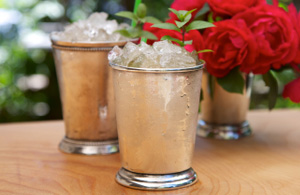 Mint juleps
This classic Southern drink is made with mint, bourbon, sugar and water. Some people lightly bruise the mint, while others muddle it, but both methods accomplish the goal at hand: releasing the essential oil from the mint. A traditional way to serve mint juleps is in a silver julep cup. If you can't break out the fine drinkware, a tall glass works well, too. Take your pick with these drinks -- both will make great additions to your Kentucky Derby party! Classic fresh mint julep (with bourbon) and non-alcoholic mint juleps (with 7-Up).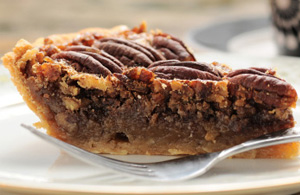 Bourbon pecan pie
The main ingredients of what is known as Derby Pie -- a dessert associated with the Kentucky Derby -- include pecans, chocolate and bourbon. Kern's Kitchen holds the trademark for Derby Pie, so what we've got for you below is another luscious pie that your guests will devour.
Bourbon pecan pie
Serves 8
Ingredients:
3/4 cup granulated sugar
1/2 cup dark corn syrup
2-1/2 tablespoons unsalted butter, cut into cubes
1-1/2 teaspoons vanilla extract
1-1/2 teaspoons bourbon
1/4 teaspoon salt
2 large eggs
Nonstick cooking spray
1 (9-inch) refrigerated pie crust
1 cup pecan pieces
Directions:
Preheat your oven to 350 degrees F.
Add the sugar and corn syrup to a saucepan over medium heat and stir until the sugar has melted.
Remove from heat and set aside.
To the corn syrup mixture, add the butter and allow it to melt. Stir it slowly so that the mixture doesn't froth.
Carefully stir in the bourbon, vanilla and salt.
In a medium bowl, whisk the eggs. To the eggs, slowly and gradually add the corn syrup mixture, whisking until all is incorporated.
Lightly coat the pie pan with the nonstick cooking spray.
Unfold the pie dough and press it into pan. Crimp the edges with your fingers.
Place the pie pan on a baking sheet.
Add the pecans to the pie shell and pour the filling on top.
Bake the pie until it turns a golden brown and becomes firm, about 45 minutes.
Cool completely on a rack.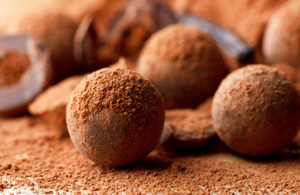 Bourbon balls
Not sure if you're catching the pattern of the food and drinks that are often served at the Kentucky Derby and Derby parties, but there is a good reason for it! These little desserts -- Bourbon balls -- are melt-in-your-mouth delicious! They are easy to make, pretty to serve and fabulous to munch on before, during or after the two minutes of race time!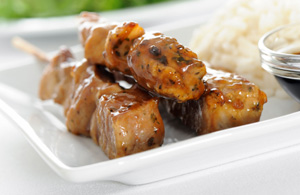 Honey pork tenderloin kabobs
For a little main dish deliciousness, try serving a traditional Derby-time dish with a twist. Pork and barbecues are quite popular in the South and at Derby parties everywhere. Instead of something you see all the time, like roasts or sandwiches, try these honey pork tenderloin kabobs. You can include bourbon in the recipe for the glaze, or opt for a substitute instead. Either way, this is a great (and convenient) dish to serve at just about any party.
You've got the makings for a tasty Kentucky Derby party!
More Kentucky Derby party menu ideas