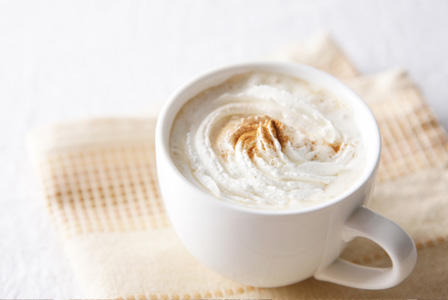 Whether you're celebrating a Mexican-inspired Christmas or want to start a new Christmas food tradition, here are some of our favorite Mexican Christmas recipes.
Traditional recipes for a Mexican Christmas
Mexican hot chocolate
Start your Christmas morning with a warm mug of Mexican hot chocolate, a richer, spicier version of the American package of hot cocoa. Traditional Mexican hot chocolate is made with Mexican chocolate, a spicy type of chocolate that exudes cacao, almond and cinnamon flavors. Whisking melted Mexican chocolate with milk or cream and flavoring it with a pinch of cayenne or chili powder makes one eye-opening Christmas morning treat.
Tamales
Succulent, spicy pork tamales were a Christmas tradition in my family. We gathered together and made dozens of them assembly-line style as a way to celebrate the holidays and spend delicious quality time together. Tamales can be made savory or sweet. Savory tamales can be filled with pork, chicken or beef, while sweet tamales are irresistible when made with nuts, dried fruit and chocolate.
Menudo
Menudo is a traditional Mexican Christmas recipe featuring tripe, hominy and spices. It is a long-simmered soup served family-style with corn tortillas. Though menudo is also believed to cure a hangover, we don't recommend testing it out. Eat, drink and be merry – but don't eat and drink too much.
Bunuelos
These light, fried Mexican Christmas cookies are a fun dessert for the holidays, especially for the kids.
Ingredients:
1-1/4 cups granulated sugar, divided
4 eggs
1 cup whole milk
1 tablespoon unsalted butter
1/2 teaspoon salt
1-3/4 cups all-purpose flour
Oil for frying
Directions:
Combine two tablespoons of sugar and eggs in a large bowl. Using an electric mixer, beat until creamy.
Add milk, butter and salt, and beat until combined. Gradually add flour, using a wooden spoon to stir, until a pancake-like batter forms.
Heat oil in a deep fryer or add a couple of inches of oil to a large, high-sided heavy-duty skillet. Heat until temperature of the oil reaches 350 degrees F.
If you are using a bunuelo mold, place the mold in the hot oil for a few minutes, and then into the batter. Allow some of the batter to drip off, and then place the mold back into the hot oil.
Hold mold in oil until the cookie falls off the mold. Continue frying cookie until it turns golden brown.
Transfer bunuelos to paper towels to drain. Sprinkle remaining sugar in a shallow dish and dredge bunuelos in sugar to serve.
Ponche
Ponche is a traditional Christmas punch served hot during the holidays. It is often made with piloncillo, an unrefined sugar, and a variety of fruit, but we've simplified this recipe for the American kitchen, using brown sugar and streamlining the fruit.
Ingredients:
6 small apples, cored, peeled, sliced
12 guavas, halved
1-1/4 cups raisins (packed)
1 cup chopped prunes (packed)
6 oranges, washed, sliced (with peel on)
6 cinnamon sticks
7 quarts water
2 cups brown sugar or to taste
Rum to taste
Directions:
In a large stockpot over high heat, combine apples, guavas, raisins, prunes, oranges, cinnamon and water.
Bring fruit mixture to a boil, and then lower heat. Cover pot, and simmer for one hour.
Stir in sugar, cover pot, and simmer for 10 minutes. Add rum and simmer five more minutes. Taste and add more sugar, if desired.
Serve ponche hot.
More Christmas recipes
The 30-minute holiday meal
Tasty tips to lighten up Christmas fare
Filipino Christmas tamale recipe