Pantry Staples Make Season's Hottest Drink
You'll find festively decorated mulling spice tins in gourmet shops everywhere this time of year, along with their steep price tags. The same mulling spices can easily be made at home with common ingredients you may already have in your pantry and this mulling spice recipe.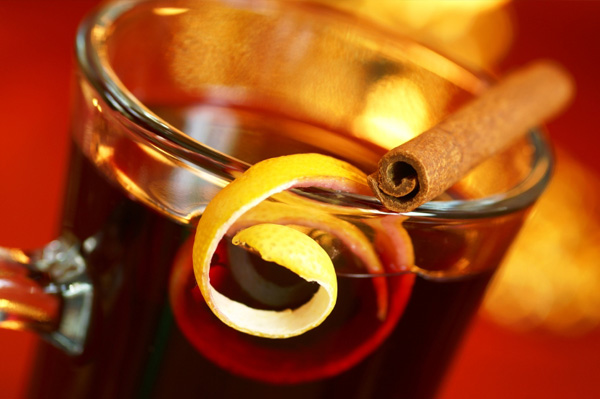 The two main ingredients that give mulled cider and wine their warming characteristics are allspice and cloves. And when the combination of these two spices, along with cinnamon, citrus peel and ginger, steep together with freshly pressed apple cider or a full-bodied red wine, there's no place like home for the holidays.
Mulling spice recipe
Serves 8 to 10
Ingredients:
1 tablespoon whole allspice
1 tablespoon whole cloves
3 cinnamon sticks
Zest of 1 orange (or orange peel with pith removed)
2 (1/2-inch thick) slices peeled fresh ginger
1/2 gallon organic apple cider or low-sulfide red wine
Directions:
In a medium saucepan, heat cider or wine over medium-high heat; stir in allspice, cloves, cinnamon, orange zest and ginger.
Bring to boiling; reduce to a simmer. Cook, stirring occasionally, six to eight minutes or until desired flavor is achieved.
Strain mixture through a fine mesh sieve; discard solids. Serve warm
More holiday drink ideas
5 Holiday drink recipes
Festive cocktail recipes
7 Hot drinks to warm your week