Christmas Cocktailing
The days leading up to Christmas are exciting, but they're stressful too! Between planning and attending holiday parties, buying and wrapping gifts, traveling and decorating, we have plenty of reasons to sip a cocktail or 12.
(page 6 of 12)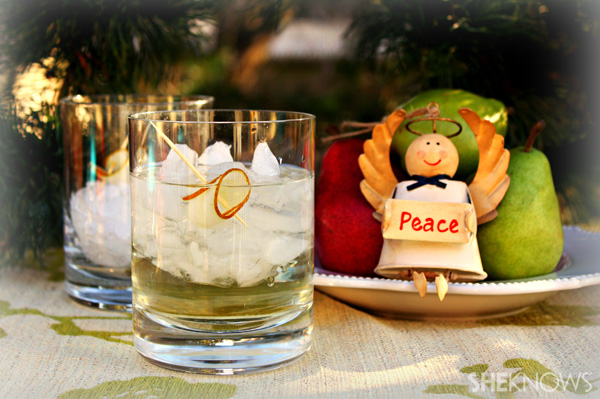 On the sixth day of Christmas...
Grey Goose a laying recipe
Yields 1 cocktail
Ingredients:
3 ounces Grey Goose La Poire
2 ounces elderflower liqueur
Tonic water
Directions:
Combine Grey Goose with elderflower liqueur in a shaker with ice.
Shake well and strain into a rocks glass filled with ice, then top with a few splashes of tonic water.
Garnish with a pear slice.
Up next: More Christmas cocktails >>