Christmas Cocktailing
The days leading up to Christmas are exciting, but they're stressful too! Between planning and attending holiday parties, buying and wrapping gifts, traveling and decorating, we have plenty of reasons to sip a cocktail or 12.
(page 11 of 12)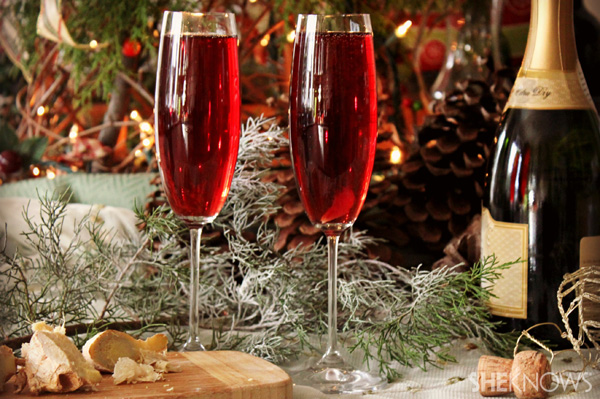 On the eleventh day of Christmas...
Pomegranate pipers piping recipe
Yields 1 cocktail
Ingredients:
1/4 cup pomegranate juice
1/2 cup Champagne
Fresh ginger (optional)
Directions:
Fill a champagne glass 1/4 of the way full with pomegranate juice.
Fill the remaining way with Champagne.
Garnish with freshly grated ginger.
Up next: More Christmas cocktails >>