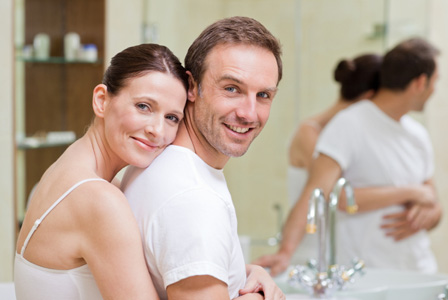 As stress levels rise and budgets tighten as we approach the holiday season, take some time out to pamper yourself and that special someone in your life. Transform your home into a spa and spend the evening with only one thing on the agenda -- relaxation.
Date Night Dishes...
Spa night
Try these recipes for homemade face masks and take turns giving each other facials.
As we approach the holiday season and year end, our stress levels are likely to climb. Between pressures at work, shopping and family gatherings, making time for yourself let alone time for a date night can get a bit tricky. Kill two birds with one stone by transforming your home into a relaxing spa setting. Pull out your fluffiest robes, light a few candles, pick up a few essential oils like lavender, and turn on some calming music. Commit to a night of total relaxation where you don't discuss children or work or what you are going to get your grandma for Christmas this year. Of course a trip to the spa is wasted without a good massage, so get those oils ready, warm up a few damp washcloths in the microwave, and rub the stress away.
In a season all about food, you may be craving something light and simple. An array of vegetables, fruits and light dips are the perfect dish for a night at the spa. Prepare a few light appetizers before you get started and then snack on them while your face mask dries or while you are getting a foot massage. Hummus is a perfect option as it can be easily altered to fit your taste preferences and it's healthy too. The base of a good hummus includes garbanzo beans (chickpeas), tahini, lemon juice, garlic, sea salt and olive oil. From there you can add anything from sun dried tomatoes to Kalamata olives. Be sure to include a bottle of Champagne and a few pieces of chocolate and feel the stress melt away.
Roasted jalapeno and cilantro hummus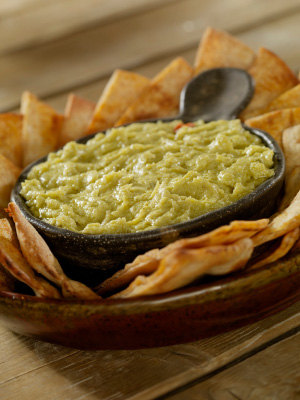 Serves 2-4
Ingredients:
1 (15 ounce) can of garbanzo beans, drained
1/2 cup tahini (sesame seed paste)
Juice of one small lemon
2 cloves of roasted garlic
2 roasted jalapenos
1/2 cup chopped fresh cilantro
Olive oil
Sea salt to taste
Fresh vegetables, pita bread or crackers for dipping
Directions:
Roast garlic and jalapeno by placing it on a cookie sheet under the broiler. The skin should brown and bubble up. Turn to be sure all the sides are roasted. Keep an eye on them as it doesn't take long.
When finished, dice up the peppers and the garlic. If you don't want the hummus to be too spicy, remove the seeds from the jalapeno.
In a food processor, add garbanzo beans, tahini, lemon juice, garlic, jalapeno, cilantro and salt. Press start and slowly add olive oil. Continue adding olive oil until you reach a creamy consistency. Adding a little bit of water can also help if you are worried about adding too much oil. The final product should be smooth and creamy but not runny.
Scoop the hummus into a dish and serve with veggies, pita bread or crackers.
More dip recipes
Greek yogurt dip recipe
Pineapple, honey and yogurt dip recipe
Creamy guacamole