Ideas For Starting
A New Tradition
Starting the tradition of Friendsgiving -- gathering with friends around Thanksgiving or even on that day -- is a great way to celebrate, but the idea of starting your own Friendsgiving may be daunting. Follow these simple ideas for starting, and enjoying, Friendsgiving this year.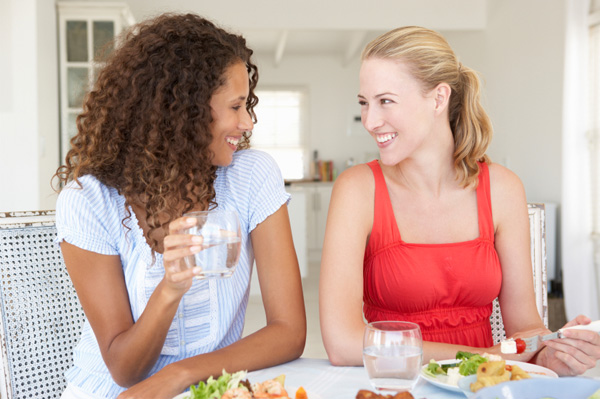 Why?
Maybe your family doesn't live nearby and you're unable to travel this year. Friendsgiving is quickly becoming a popular way to celebrate Thanksgiving and a way for friends to get together during this special time of year.
Who?
If deciding who to invite seems like a no-brainer -- friends, right? -- you may be surprised how this can become one of the most stressful things to think about! You'll need to decide how many people to invite and whether or not Friendsgiving will include only a few of your closest friends who you've known forever, or neighbors, co-workers and newer friends, too. Once you decide who to invite, it's time to start planning when you'll hold Friendsgiving.
When?
If you're sharing Thanksgiving Day with your family, pick another day to have Friendsgiving. Typically, Friendsgiving happens within a few days before or after Turkey Day. You can always combine family and friends together, too.
Where?
Now that you're on your way to starting Friendsgiving, think about where to have it. Is your home large enough to comfortably seat all of your friends? Do you want to do most of the cooking or have a potluck? Many restaurants offer holiday meals or buffets you may want to check out.
What?
To cook or not to cook, that is the question. If you decide to host Friendsgiving at home, you can roast the turkey and ask friends to bring appetizers, sides, drinks and desserts. Or, to make your Friendsgiving hassle-free, everyone can contribute a set amount of money towards a prepared Friendsgiving take-out feast.
More on Friendsgiving
Throw a leftover potluck
Friendsgiving favorites: Dishes to pass and share
5 Reasons a Friendsgiving rocks!