Flaky Crusts For Your Holiday Pies
Impress your guests and have better tasting pies by making your own pie crusts. Creating your own pie crust is simple and the taste is worth the effort.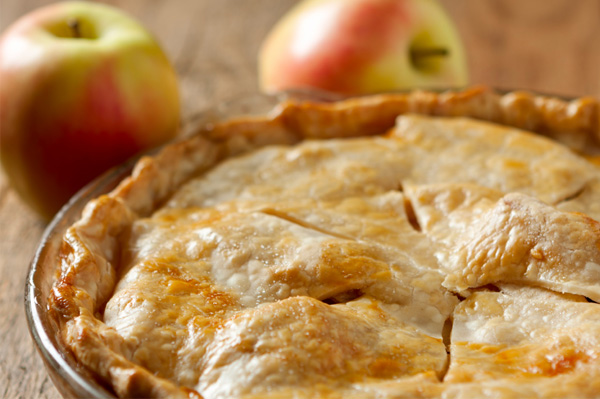 Sure, those pre-made frozen pie crusts are tempting, but they just don't have the same taste and flaky texture of homemade pie crusts. In addition, they are packed with preservatives and all sorts of other ingredients that have no place on your table. Making a pie crust from scratch is easier than you think and involves just four common ingredients you likely already have.
I use this base recipe for everything from apple pie to quiche, but I generally spice it up depending on what I plan to put inside. For quiche, I generally add garlic powder and herbs, and for pies, the crust tastes even better with a hint of sugar and a sprinkle of cinnamon. Regardless of what you are making, you can add in any extra flavors you want from chili powder to nutmeg.
Easy homemade pie crust
Ingredients:
1-1/4 cup flour
1 stick of butter
1/4 teaspoon of salt
1/4 cup water
Directions:
Add flour, softened butter and salt to a food processor. Pulse the mixture until it forms little balls. Add in water slowly and turn the processor on for a few seconds. You may need more or less water, so start with a little and check the consistency. Add more if necessary.
The mixture should still be in small pieces. Remove it from the processor and form into a ball. If it is too soft, put it in the refrigerator for 15 minutes. Dust a rolling pin with flour and roll the dough out on a piece of waxed paper until it is large enough to cover your pie plate. Lay over pie plate, crimp the ends and fill with whatever filling you wish. For pies that require longer baking times, you may need to cover the crust with foil to prevent over browning. Bake according to the directions for the pie you are baking.
Double the recipe for pies that require a top crust or make a little extra and use cookie cutters if you want to add fun shapes to your pies.
Pie recipes to try
Pumpkin chiffon pie
Double-crust spiced apple pie
Pumpkin-maple pecan pie