What You Should Know About Agave
Maligned as dietary poison by many, sugar and high fructose corn syrup are taking a back seat to more natural sweeteners. Agave nectar (or agave syrup) has been increasing in popularity since the '90s and is now one of the most sought after natural sweeteners by the health-conscious. But what is agave and is it any healthier than other sweeteners? Here's more on agave and a few tasty agave recipes.
(page 2 of 2)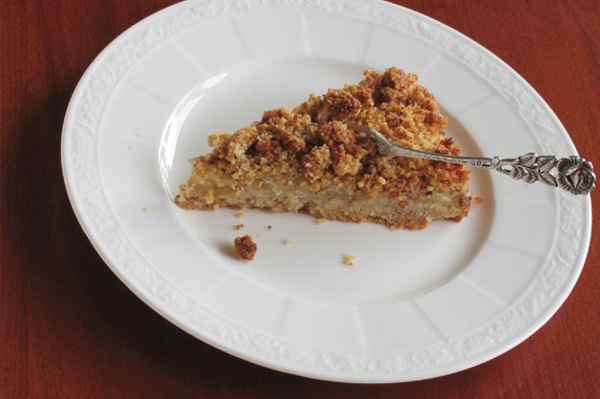 Peaches and cream oatmeal
Serves 4
Ingredients:
1-1/4 cups steel cut oats
4-1/2 cups water
Generous pinch of salt
1-1/2 teaspoons ground cinnamon
2 teaspoons pure vanilla extract
1/4 cup agave
1/2 cup sliced almonds
1/2 cup dried currants
1 cup diced fresh or canned peaches
1/4 to 1/3 cup half-and-half, light cream or milk
Directions:
In a large pot over high heat, stir together oats, water and salt. Bring to a boil, reduce heat to low and simmer for 20 minutes or until liquid is absorbed.
Stir in cinnamon, vanilla, agave, almonds, currants and peaches. Increase heat to medium and bring to a simmer.
Remove from heat, ladle into four bowls and swirl with half-and-half, cream or milk. Serve hot.
Chicken Skewers with Almond Sauce
Serves 4
Ingredients:
1 pound boneless, skinless chicken breasts, cut into evenly-sized strips
3 to 4 tablespoons olive oil
Salt and freshly ground black pepper
2 tablespoons agave
1/4 cup smooth almond butter
Finely grated zest and juice from 1 lime
1 tablespoon minced fresh, peeled ginger
1/2 cup coconut milk
3 tablespoons tamari sauce
2 tablespoons minced fresh cilantro
Directions:
Preheat broiler and spray a broiler pan with cooking spray.
Toss chicken strips with 1 to 2 tablespoons of olive oil and season with salt and pepper. Place chicken on stainless steel skewers or wooden skewers soaked in water for at least 30 minutes.
Place skewers on broiler pan and broil for five to six minutes or until cooked through. Remove and tent with foil to keep warm.
Meanwhile, in a food processor, combine 2 tablespoons olive oil, agave, almond butter, lime zest and juice, ginger, coconut milk and tamari. Process until smooth. Transfer to a saucepan and heat over medium until hot.
Stir cilantro into sauce and serve with chicken skewers.
Pear kuchen
This is a sweet dessert recipe courtesy of Stephen Richards, chef and author of Delicious Meets Nutritious, a cookbook that explains how to use agave in your everyday cooking. Richards is also the founder of BetterBody Foods & Nutrition and developer of Xagave, which is a raw and organic premium agave nectar that contains inulin (a prebiotic fiber) and other vitamins and minerals. According to Richards, his version of Pear Kuchen using Xagave saves 300 calories compared to a traditional recipe.
Serves 8 to 10
Ingredients:
1/3 cup butter
3 tablespoons quick oats
3/4 teaspoon ground cinnamon
1/2 cup Xagave, divided
4 to 6 pears, peeled, sliced into 1/4-inch slices
1-1/2 cups whole wheat pastry flour
1 teaspoon salt
2 teaspoons baking powder
1 cup low-fat milk
Directions:
Preheat oven to 350 degrees F.
Melt butter in an 8 x 12-inch pan (place pan in oven as it's preheating).
Combine oats and cinnamon, sprinkle over butter and drizzle with some of the Xagave. Top with pears.
In a separate bowl, combine flour, remaining Xagave, salt, baking powder and milk. Whisk until smooth. Pour over pears.
Bake for 35 to 40 minutes or until a toothpick comes out clean. Serve warm.
More on agave
The health benefits of agave nectar
How to substitute agave syrup for sugar in your favorite recipes
Savor-worthy recipes sweetened with agave nectar