Fun Game-Time Parties
Don't let holidays be your only time to throw a themed party. Take your tailgate party to the next level with food, drinks, decor and attire that converge for added excitement.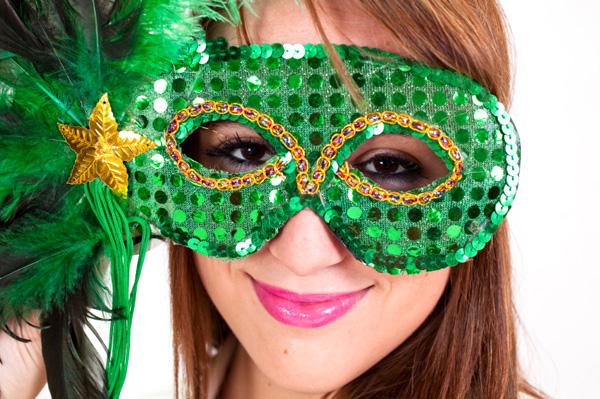 A day at the beach
Transform your tailgate into a tropical paradise. Bikinis, board shorts and extra sunblock are prerequisites. What's a day at the beach without a body of water? Bring that kiddie pool and fill her up. Tropical drinks and an island-inspired menu complete the theme.
Laissez les bons temps rouler!
Let the good times roll with this Mardi Gras-themed tailgate. Purple, green and gold are the colors needed to deck out your tent. Add beads, masks and feather boas, and you're almost there. It wouldn't be Mardi Gras without some Cajun cooking. Gumbo, jambalaya and Cajun-seasoned meats for the grill are essential. For something sweet, don't forget the king cake. Round out the theme with its signature drink: the hurricane.
It's all Greek to me
Homemade togas and ivy-leaf crowns set the stage for this Greek affair. Decorate your tailgate with grapevines, ivy-leaf garland and gold glitter to complete the look. Greek foods such as hummus, pita chips, falafel and Mediterranean salad add to the theme. Don't forget to prepare kebabs to throw on the grill. For dessert, serve up sweet, delicious baklava.
Rubik's Cube
Here's an icebreaker of a theme: Have everyone dress up in six articles of clothing or accessories that are each a different color on the Rubik's Cube -- red, orange, green, blue, yellow, white -- with the intent of swapping articles of clothing with other tailgaters until you are dressed in one solid color.
Ugly sweater contest
This is the perfect tailgate theme for the holidays. Everyone has an ugly sweater hiding somewhere -- you know, the one your aunt sent you for Christmas. Wear that ugly sweater with pride to your tailgate party. You're sure to get a laugh from the parade of hideous holiday apparel. Don't forget to bring a prize for the person wearing the ugliest sweater.
More tailgating tips
How to grill the perfect burger: Tailgate style
Tailgate burger tricks
Top 10 Tailgate must-haves