A Meatless Monday Cookout
When most people think of gatherings for the Fourth of July, their minds gravitate toward the grill - - and meat. This patriotic holiday typically goes hand-in-hand with burgers, dogs and other grill-able meats. This year, Independence Day falls on a (Meatless) Monday.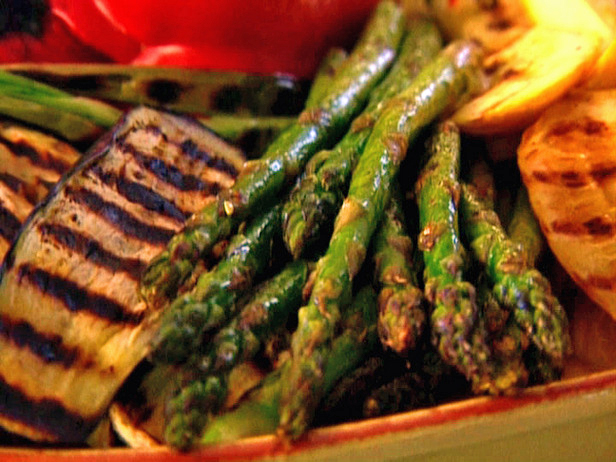 Don't be worried that your Meatless Monday Independence Day cookout will be filled with only side dishes and guests wondering what's on your grill. A meatless cookout is easier than you think. Try the following options for a celebration that will go off with a bang!
Meatless Burgers
Make homemade veggie burgers like Greek spinach veggie burgers. These burgers are a great stand-in for beef. They're nutritious, tasty and filling. You can also buy pre-packaged veggie burgers from most grocery stores, as well as hotdog substitutes, too. Yves Veggie Cuisine makes several meatless hotdog and brat options. Boca makes veggie patties, "chicken" patties and even ground crumbles that would be great used as a stuffing for grilled peppers, or as one of the ingredients for tacos. Try Amy's for tasty burger alternatives with options like a quarter-pound veggie burger or a "Texas" veggie burger.
Grill Portobello mushroom burgers. Portobello mushrooms are large, hearty and pair nicely with a sandwich bun. Perfect for the grill, make an easy marinade for them and top them with some tasty cheese.
Meatless Skewers
Try "shrimp on the barbie" this holiday season! Choose a mild seasoning like herbed grilled shrimp or one with more of a bang like chipotle chili rub for shrimp.
Assemble and grill veggie kabobs. They're colorful, delicious and versatile since you can use so many different vegetables like zucchini, mushrooms, peppers, onions, tomatoes and eggplant.
Veggie extras
Put a pizza on the grill. Add sauce, veggies, cheese and herbs for a spin on regular pizza. Try grilled fontina and onion pizza.
Pair the grilled items on your party menu with dishes like pasta salad, BBQ beans, fruit salad, veggie dips like hummus or guacamole, and don't forget the desserts (pies and cookies are always a party favorite, along with homemade ice cream)!
Nothing beats a cookout for a fantastic Fourth of July, and a Meatless Monday cookout is no exception!
More treats for a meatless cookout
Candied walnut, radicchio and snap bean salad
More From SheKnows Explorer