Get Your Shopping Done Early
Time again for your week's worth of recipes. That way, when the family asks, "what's for dinner", you'll be ready with an answer.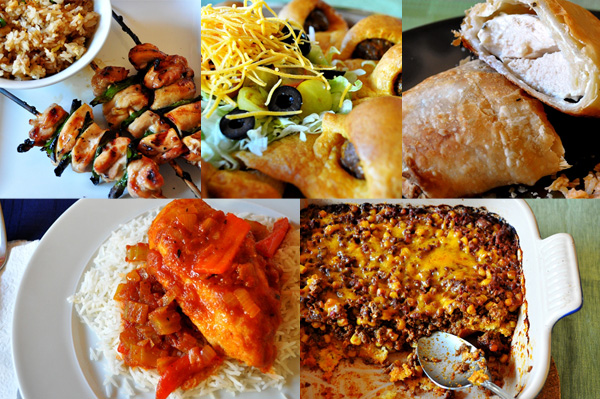 A few years ago, the idea of having dinner at home was foreign to me. Between work and friends, I rarely entered the house before nine or 10 o'clock. But now that I have a family of my own, sitting down and enjoying dinner as a family is an absolute must. But in order for that to happen, I need to actually make dinner and coming up with something different every night of the week can be a real challenge. Well, now you'll have one less thing to stress about when you get home from your busy day. Here are five more recipes to help you plan out a week's worth of dinners.
Dinner This Week
Chicken Yakitori
Taco Meatball Ring
Chicken & Cream Cheese Stuffed Puff Pastry
Country Captain Chicken
Hickory Beef Casserole