Kid-Friendly Summer Snack Recipes & Tips
School's out for summer and your kids need healthy snacks to keep them well-fueled for their fun in the sun. If your pantry is packed with processed convenience foods, Nicole Selinsky, a children's nutrition expert, says it's time for Mom and kids to deliciously embrace healthy summer snacking. Here are Selinsky's snacking tips and recipes.
(page 4 of 5)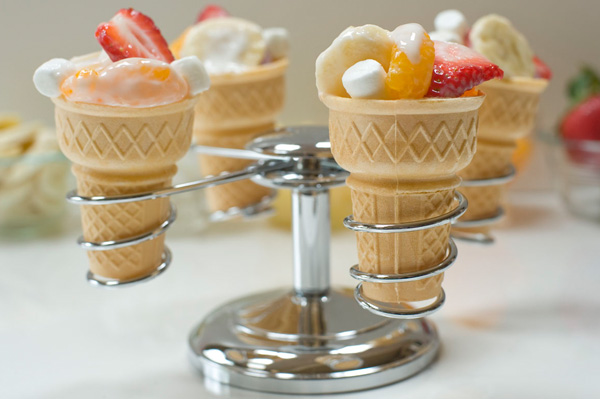 Fruit Salad Cones
Makes 6 servings
Ingredients:
1 large banana sliced
Half of a 15-ounce can mandarin oranges, drained
1/4 cup miniature marshmallows
Half of a 20-ounce can pineapple chunks, drained
1 cup sliced strawberries
3/4 cup low-fat lemon yogurt
6 ice cream cones
Directions:
Combine all of the above ingredients.
Spoon into ice cream cones. Serve immediately.
Nutrition Facts (1 cone): Calories: 108; Fat: 1 gram; Protein: 2 grams
Up next: Berry pops >>