Kid-Friendly Summer Snack Recipes & Tips
School's out for summer and your kids need healthy snacks to keep them well-fueled for their fun in the sun. If your pantry is packed with processed convenience foods, Nicole Selinsky, a children's nutrition expert, says it's time for Mom and kids to deliciously embrace healthy summer snacking. Here are Selinsky's snacking tips and recipes.
(page 3 of 5)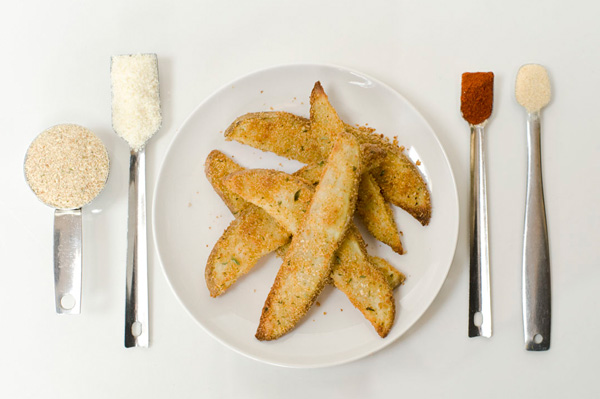 Cheesy Potato Sticks
Makes 6 servings
Ingredients:
1-1/2 pounds potatoes, washed (do not peel)
2 tablespoons melted margarine
1/2 cup dry bread crumbs
1/3 cup grated Parmesan cheese
1/4 teaspoon paprika
1/4 teaspoon garlic powder
Directions:
Preheat oven to 400 degrees F.
Cut potatoes lengthwise into quarters and then cut each quarter into thirds. Coat potatoes with margarine.
In a wide shallow dish, combine crumbs, cheese, and seasonings. Coat potato sticks with crumb mixture.
Place potatoes in a single layer on cookie sheet. Bake for 30 minutes or until crispy on the outside.
Divide into one-half cup portions and serve immediately.
Nutrition Facts (1/2 cup): Calories: 197; Fat: 6 grams; Protein: 6 grams
Up next: Fruit salad cones>>