June is National Dairy Month, giving you one more reason to incorporate milk, cheese, yogurt, and other delicious dairy foods into your daily diet. If you happen to be vegan or following a dairy-free diet for health reasons, you can celebrate the month with tasty non-dairy alternatives. Here are a few dairy-rich recipes with tasty suggestions for non-dairy substitutes.
(page 2 of 2)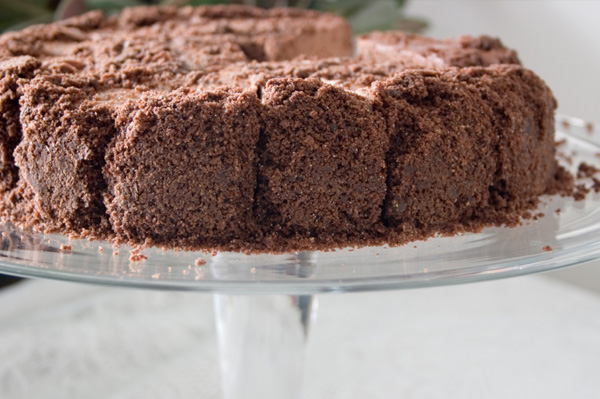 Nutty Fruity Smoothie
Start your day with a satisfying serving of dairy in a nutritious yogurt, nut butter and fresh fruit smoothie. Swap in soy yogurt and soy milk for a dairy-free breakfast treat.
Serves 1
Ingredients:
1 (6-ounce) container low-fat Greek yogurt
1/4 cup low-fat milk
1 tablespoon peanut, almond, or other nut butter
1/2 cup frozen berries
Directions:
Place all ingredients in a blender and process until smooth. Serve immediately or refrigerate up to 2 days or until ready to serve.
Quinoa Salad with Spinach, Dried Cherries, and Provolone Cheese
Quinoa is a high-protein seed that is lauded as a healthy whole grain. It serves as a versatile base for greens, dried fruit, provolone and a tangy vinaigrette. Swap in your favorite vegan cheese for the provolone to make this a fab dairy-free recipe.
Serves 6
Ingredients:
1 cup quinoa
2 cups vegetable broth
3 cups spinach, coarsely chopped or torn
1 cup dried cherries
1-1/4 cups bite-size chunks of provolone
1/4 cup prepared Italian vinaigrette
Directions:
Prepare quinoa in the vegetable broth according to package directions. Spread quinoa in a single layer onto a baking sheet to cool.
Meanwhile, in a large bowl, toss together spinach, cherries, and provolone.
Add cooled quinoa to the bowl and drizzle in vinaigrette. Toss to coat and add more vinaigrette, if desired.
Refrigerate for 1 hour to let the flavors meld. Toss again and serve chilled.
Double Chocolate Cheesecake
What's a healthy diet without a little indulgence? This decadent cheesecake recipe is rich in dairy and knee-weakening deliciousness. Swap in vegan butter, cream cheese, sour cream, and Ener-G Egg Replacer for a non-dairy dessert.
Ingredients:
1-1/2 cups chocolate wafer crumbs
1 cup granulated sugar, divided
3 tablespoons unsalted butter, melted
2 (8-ounces) packages cream cheese, softened at room temperature
1 tablespoon pure vanilla extract
3 tablespoons all-purpose flour
1 cup sour cream
8 ounces melted high-quality dark chocolate, cooled slightly
3 eggs
Directions:
Preheat oven to 350 degrees F and lightly grease the bottom and sides of a 9-inch springform pan.
In a small mixing bowl, combine the chocolate wafer crumbs, 3 tablespoons of the sugar, and the butter and mix well. Press onto the bottom of springform pan and set aside.
In a large mixing bowl, combine cream cheese, remaining sugar, and vanilla. Use an electric hand mixer to beat mixture until it is light and creamy.
Add the flour to the cream cheese mixture and beat until smooth. Add the sour cream and melted chocolate and mix well.
Add the eggs, 1 at a time, mixing on low speed after each addition until just blended. Pour the batter into the prepared pan and bake for 1 hour or until the center is almost set.
Run a sharp knife around the rim of the pan and allow cake to cool on a wire rack before removing rim of pan.
Refrigerate at least 4 hours or overnight before serving. Garnish with fresh fruit and whipped cream, if desired.
More dairy-rich recipes