Tasty Ways To Get
More Protein
The task of ramping up an exercise routine, recuperating from surgery or building a healthy baby while pregnant, may leave you searching for new ideas to include more protein into your diet.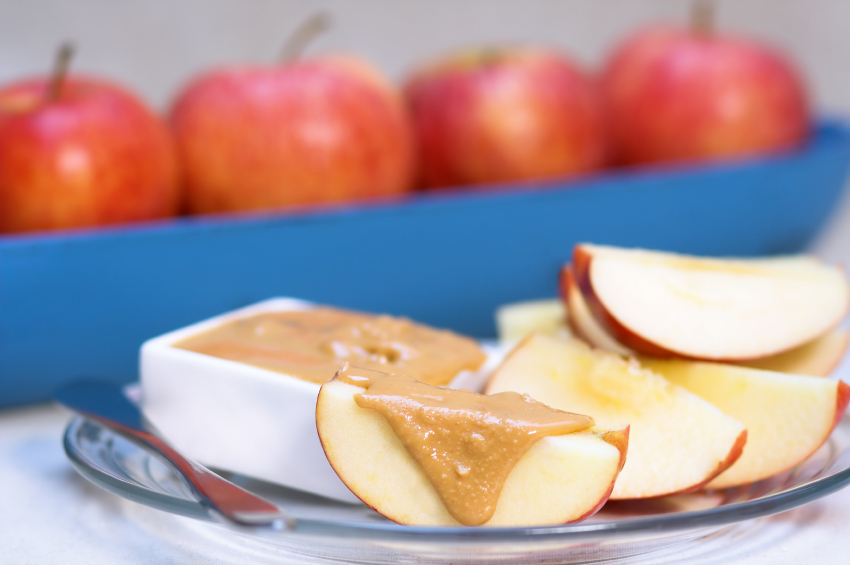 Protein is a chief element of our muscles, tissues and organs. It is essential for almost every process that occurs in our bodies, including metabolism and digestion. It also produces antibodies, which fight against infection and illness. Want shiny hair, strong nails, glowing skin and healthy bones? Eat more protein!
Tastier options do exist beyond plain egg whites and canned tuna. Here is the hit list of nutritiously delicious simple snacks that are packed with good quality protein and under 200 calories per serving.
Healthy, high-protein snacks
Snacks with 5 grams of protein or more
49 pistachios (pair with 2 dried apricots)
1 hard boiled egg drizzled with olive oil and sprinkled with freshly ground black pepper
part-skim mozzarella cheese stick
2 tablespoons peanut butter (pair with sliced apples)
8-ounce glass of milk (pair with any snack or indulge with two small cookies)
1/4 cup shredded cheddar (melt onto 10 whole grain tortilla chips in microwave)
1/4 cup trail mix containing mostly nuts
21 almonds
1/4 cup hummus dip (pair with carrot and celery sticks)
1 ounce natural turkey jerky
1 slice Swiss cheese (pair with a handful of grapes)
2 slices natural deli turkey (roll with Bibb lettuce and Dijon mustard)
6-ounce cup of yogurt (blend with fruit and milk for a frosty smoothie)
1/3 cup honey Greek yogurt (topped with frozen raspberries and blackberries)
1 ounce serving Rhythm Superfoods Zesty Nacho Kale Chips
1/4 cup cooked lentils mixed with diced avocados and salsa (pair with whole grain pita chips)
1/4 cup cashews
Snacks with 10 grams of protein or more
6-ounce cup low-fat flavored Greek yogurt
1 cup edamame pods sprinkled with flaked sea salt
1/3 cup tuna salad (pair with whole grain crackers)
1/2 cup cottage cheese (pair with sliced pears)
1-ounce diced canned chicken breast tossed with light mayo and hot sauce (pair with celery sticks)
12-ounce non-fat latte
More healthy snack ideas
10 Diet-savvy snacks
6 Snacks that beat the afternoon slump
Healthful snacks for your snack attack