Tea In Your Dinner
Tea is usually saved for drinking, but recently chefs have been using tea as an ingredient in savory and sweet recipes. Everything from chicken to fish to cupcakes can benefit from adding tea, so experiment with all different kinds of tea and enjoy a uniquely flavored dish. Here are some ideas for cooking with tea to help you get started.
(page 2 of 2)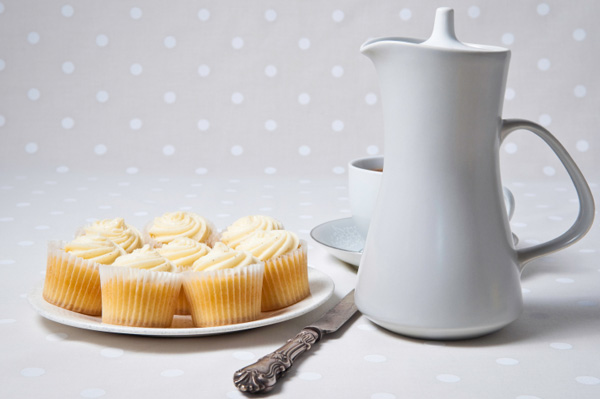 Assam Tea Soaked Chicken Breasts
Makes 4 servings
Ingredients
3 bags Assam tea
2 teaspoons grated ginger
1/4 cup light soy sauce
1 tablespoon brown sugar
2 teaspoons vegetable oil
2 teaspoons minced garlic
1 teaspoon sesame seeds
4, 6-ounce skinless, boneless chicken breasts
Directions
Bring 2 cups of water to a boil and add tea bags and ginger; let tea soak for about 5 minutes; remove tea bags and strain tea through cheesecloth.
Mix in the soy sauce, brown sugar, oil, garlic, and sesame seeds; stir mixture well until sugar dissolves and let mixture cool.
Place chicken in a bowl and pour tea mixture over; let soak for at least 1 hour or overnight in the refrigerator.
When ready to cook, heat oven to 350 degrees F and cover a baking sheet with aluminum foil. Place chicken on the sheet and bake for 10 to 15 minutes, or until chicken is fully cooked.
Jasmine Tea Rubbed Filet Mignon
Makes 4 servings
Ingredients
2 teaspoons jasmine tea leaves
1 teaspoon whole black peppercorns
2 teaspoons dried rosemary
1 teaspoon salt
1 teaspoon dried basil
1/2 teaspoon dried parsley flakes
4 tablespoons extra-virgin olive oil
4 filet mignon steaks
Directions
Preheat grill to medium heat.
Grind tea leaves with peppercorns, rosemary, salt, basil, and parsley flakes in a mortar and pestle or coffee grinder; stir mixture together with olive oil.
Rub tea mixture over steaks and place on heated grill; cook steaks to desired doneness; let cool before serving.
Earl Grey Cupcakes
Recipe courtesy of Patent and the Pantry
Makes 12 cupcakes
Ingredients
1/2 cup unsalted butter, softened
1 cup granulated sugar
2 eggs
1 1/2 cups all-purpose flour
2 1/4 teaspoons baking powder
3/4 teaspoon salt
1/2 cup milk
1 tablespoon Earl Grey tea
Directions
Preheat the oven to 350 degrees F and line a cupcake pan with baking cups.
Beat the butter and sugar together until it is fluffy; beat in eggs one at a time.
Combine dry ingredients, including the tea; beat in half of the dry mixture with the wet, then add the milk and the rest of the dry mixture, stirring until just combined.
Fill prepared cupcake pan about two-thirds full with batter; bake 20 to 25 minutes; cool thoroughly before frosting.
Lemon Buttercream Frosting
Ingredients
1/2 cup unsalted butter, softened
2 cups powdered sugar
Zest of 1 lemon
2 tablespoon lemon juice
Directions
Cream butter, then add the powdered sugar and beat until fluffy; add the lemon zest and juice and beat until smooth; spread over cooled cupcakes.
More recipes with tea
Matcha green tea recipes
Afternoon tea cake recipes
Tips for making iced tea