Make Snow Useful With Snow Ice Cream
What can you do with all that snow outside? Why not make snow ice cream. Read on to learn how to make this simple wintertime treat.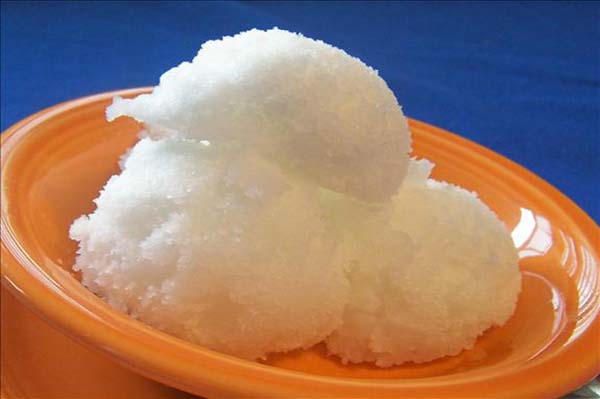 Much of the United States is buried – or about to be buried – under a mountain of snow. Love it or hate it, there's no denying that snow is the word of the week.
Looking for something to do with all that snow outside your door (besides scoop it?) Why not make snow ice cream?
Snow ice cream recipes
No, we aren't crazy. Snow ice cream is a popular treat for those crafty people who love making stuff out of something that'll just melt eventually. Why not create something useful from it?
Just remember: Only use the freshly-fallen white stuff. Snow that's been sitting around for awhile can have, ahem, unmentionable things mixed in.
Here are a couple of recipes adapted from Lisa Graf at BellaOnline.
Freaky Fast Snow Ice Cream
Ingredients:
1/2 c. sugar
1 c. cream
2 eggs
2 tsps vanilla
Pinch of salt
5-6 cups fresh snow
Directions:
Place first five ingredients above in a large bowl.
Mix with an electric mixer.
Add approximately 5-6 cups of fresh snow and mix in to blended ingredients.
Enjoy immediately.
Frosty the Snowman Ice Cream Delight
Ingredients:
1 12-ounce can evaporated milk
2 eggs, beaten
1 1/2 tsps vanilla extract
3/4 cup granulated sugar
1 gallon fresh clean snow
Directions:
Mix evaporated milk, beaten eggs, vanilla extract and sugar into large bowl.
Gradually stir in snow until desired consistency.
Enjoy immediately.
Tell us
Do these sound delicious or disgusting? Would you encourage your kids to eat snow?
More wintertime treats
Rum cake
Peanut butter and jelly cookies
Spiced Snickerdoodles