Wallet-Friendly Secret Santa Gifts
Secret Santa. It's all fun and games…until someone gets stressed. And that someone is you.
Chances are you're playing Secret Santa with folks you don't know that well. Selecting a gift can be a somewhat intimate experience and when you're not super familiar with someone, it's nearly impossible to pick out the perfect present. But you don't want to lame out and buy a generic coffee shop gift card. That's not the true spirit Secret Santa. So to help you minimize Secret Santa stress, SheKnows.com has put together a list of a few general interest, but in no way generic, safe bets for Secret Santa gifting.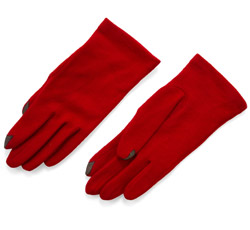 Touch screen troubles be gone
Everyone's carrying around an iPhone, iPad, iPod or some sort of touch screen technology that winter bundling makes impossible to use. Fear not, this season there are plenty of gloves that solve the problem. They are designed with finger pads that actually work on touch screen, meaning your digits can be both warm and functional. Double score! Our faves are this pair from the Moma Store.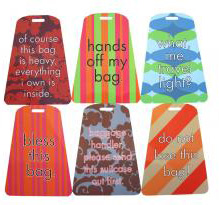 Luxury labeling
Everyone knows they need to label their luggage, but not everyone knows they can do it in style. We love these snarky tags from Flight 001, but you can find tags that suit anyone's style.
Good eats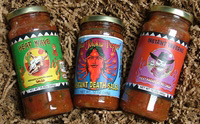 The quickest way to anyone's heart is through their stomach, so going with an edible gift is a safe bet. A variety of similar products, such as six specialty BBQ sauces, a bouquet of chili spice sachets, a mix and match 6-pack of high quality beer or this salsa trio from Gourmet Food Clubs would make a finger licking gift that anyone with a mouth would enjoy.
You gift, they do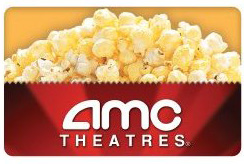 Gifting an experience is a fun idea that will certainly earn you a sincere thank you note. Be on the lookout for cooking classes, wine tasting sessions at local vineyard (you'd be surprised, but there are vineyards all over the US) or a certificate for movie tickets. An experience gift can get sticky very quickly with someone you don't know at all, so keep the experience pretty tame. No sky diving or burlesque dancing lessons here, people.
1 million dollars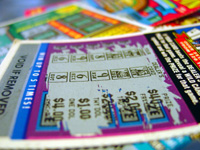 Unless the price cap on your Secret Santa is 1 million dollars, we don't actually mean 1 million dollars. We mean, you could buy the chance at 1 million dollars by purchasing lottery tickets as your Secret Santa gift. It's a little bit of a cheat, but it's very fun to watch the giftee scratch her way through the tickets and there's always a chance she could be feeling generous enough to give you a cut of the loot.
We hope this destresses your Secret Santa-ing this season … and that after all your hard gift giving work, you don't wind up with a coffee shop gift card. Happy holidays!
More holiday gift ideas
More From SheKnows Explorer