Holiday Pairings
You often hear about the perfect wine and food pairings, but what about other cocktails? If you are hosting a holiday cocktail party, consider one of these pairings of cocktails and appetizers.
(page 4 of 4)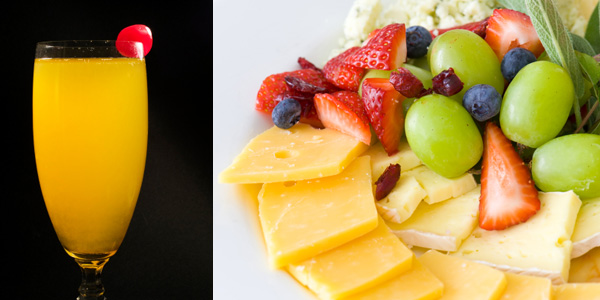 Peach bellinis with a fruit and cheese platter
For a cool, fresh combination, put together a simple fruit and cheese platter and mix up a batch of slushy peach bellinis.
Peach bellini recipe
Ingredients
1 part champagne
1 part light rum
2 parts peach puree
frozen peaches as desired
ice
sangria
Directions
Combine all ingredients in a blender, except the sangria.
Blend until slushy and then add more ice until it's the desired consistency.
Pour into tall glasses, and as you are pouring swirl in the sangria.
More holiday cocktail ideas