Holiday Pairings
You often hear about the perfect wine and food pairings, but what about other cocktails? If you are hosting a holiday cocktail party, consider one of these pairings of cocktails and appetizers.
(page 3 of 4)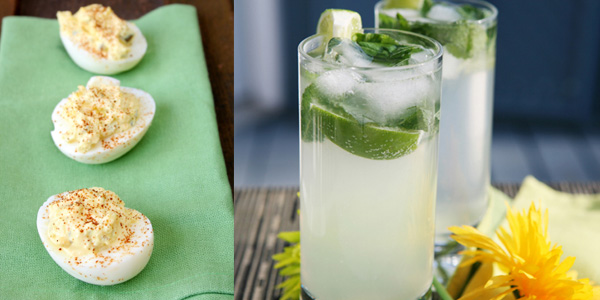 Mojitos and deviled eggs
Normally thought of as a summertime cocktail, minty mojitos are also a fun drink for the holiday season. Pair them with bacon deviled eggs for a unique pairing of flavors.
Bacon deviled eggs
Ingredients
12 hard-boiled large eggs
4 slices cooked bacon, crumbled
1/2 cup mayonnaise
2 Tablespoons green onions, diced
1 1/2 teaspoons mustard
salt and pepper to taste
Directions
Cut each egg in half lengthwise and gently scoop out the yolks into a bowl.
Mash yolks with bacon, mayo, onions and mustard until well combined.
Add salt and pepper to taste.
Spoon 1 tablespoon of mixture into each egg white half.
Cover with plastic wrap and chill for two hours before serving
Up next: Peach bellinis with a fruit and cheese platter >>