Holiday Pairings
You often hear about the perfect wine and food pairings, but what about other cocktails? If you are hosting a holiday cocktail party, consider one of these pairings of cocktails and appetizers.
(page 2 of 4)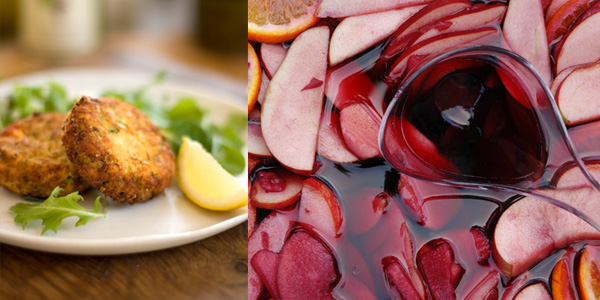 Sangria and crab cakes
Created from red wine, brandy and fruit juice, sangria is fantastic choice for the holiday season. Pair sweet sangria with scrumptious crab cakes for a delectable combination your guests will love.
Check out these tasty crab cake recipes:
Up next: Mojitos and deviled eggs >>