Potluck Parties
Made Easy
Your office is having a potluck but you aren't the best cook. Don't worry! With these quick and easy potluck party food ideas, your co-workers will be impressed.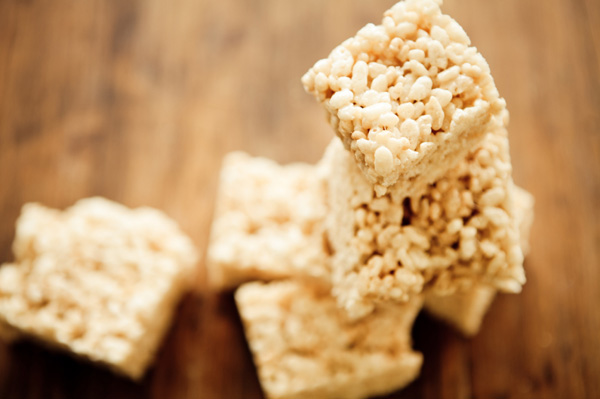 Your office is having a potluck but you aren't the best cook. Don't worry! With these quick and easy potluck party food ideas, your co-workers will be impressed.
Simple party food
Sweet and sour meatballs - Buy frozen meatballs and bake them according to the package directions. Serve sweet and sour sour sauce (found in most grocery stores or whip up a homemade recipe) in a separate bowl for dipping. Another idea is to toss the meatballs and sauce into your slow cooker for an easy, portable holiday dish.
Mini burgers - Even if you can't create an elaborate gourmet meal, you can probably fry up a few burgers. Mini burgers are perfect for a potluck party. Serve them on mini buns and bring various condiments. For a lighter dish, try these barbecue chicken sliders.
Rice Krispies Treats - Who doesn't love these yummy sweet treats? Mix up these gooey squares -- all you need butter, marshmallows and the cereal, and you know they'll be a real crowd pleaser.
Crescent dogs - Create an easy version of pigs-in-a-blanket with hot dogs and cheese wrapped inside Pillsbury crescent rolls. Crescent dogs bake in under 15 minutes and are a party food favorite.
Cocktail shrimp - It might look fancy but cocktail shrimp can be very simple. Simply place crushed ice on a large platter and arrange cooked and deveined shrimp from the grocery store on top. Place a smaller bowl with cocktail sauce in the center of the platter and garnish with lemons. If you want to go all out, make a homemade cocktail sauce. You can also make this delicious shrimp cocktail spread.
Create a casserole
Believe it or not, some casseroles are really easy to make and delicious. One of our favorites is made with frozen hash browns.
Cheesy hash brown casserole
Ingredients:
2 pounds frozen hash browns, slightly thawed
1 can cream of chicken soup
1/2 cup chopped onion
1 pint sour cream
10 oz grated cheddar cheese
1/4 teaspoon each salt and pepper
2 cups crushed corn flakes
1/2 cup melted butter
Directions:
Preheat oven to 350 degrees F.
Mix all ingredients except corn flakes and butter in a large bowl.
Place mixture in 9"x13" greased pan.
Crush corn flakes and mix with melted butter.
Pour corn flake mixture over top of casserole.
Bake for 30 minutes, uncovered.
Cheat the system
If you don't want to cook at all, you can still contribute to your office potluck.
Bring the drinks - Someone has to do it, so it might as well be you. Volunteer to bring the drinks, ice and cups. If you buy soda, make sure to include some diet drinks and caffeine-free options.
Shop from your grocery store deli - At your local grocery store deli, you'll find plenty of fantastic options for your potluck. These deli counters usually have everything, including pasta salad, fried chicken, veggie trays, meat and cheese trays and more.
Sign up for the dessert - You don't have to bake a homemade dessert. Instead, pick up a cake or cookies from your local bakery. Sweet treats are always a big hit at potluck parties.
Throw together a salad - You can create a winter fruit salad from chopped pineapple and other fruit, or a festive salad with green beans and tomatoes. Bring a couple bottles of store-bought dressing and you'll be good to go.
Holiday how-to
Betty's party cocktail meatballs recipe
In this video, Betty makes her wonderful Party Cocktail Meatballs. These are little meatballs that are covered with a tangy sauce, and placed in a slow cooker until ready to serve with crackers. They're great for game day!
More about potluck parties
How to host a successful potluck
Potluck recipes with a gourmet twist
Potluck panic: Fast food free-for-all