Sensational Thanksgiving Sides
The same Thanksgiving meal can get a little ho hum year after year. If you are looking for something different for your Thanksgiving dinner table this year, mix things up with one of these out of the ordinary side dishes.
(page 2 of 4)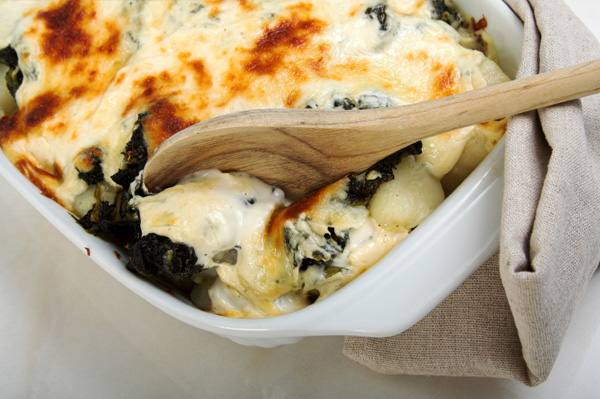 Spinach and cheese puff recipe
Serves 8
This recipe from Martha Stewart makes a nice alternative to green bean casserole. You can bake it up to a day ahead and refrigerate. To reheat, bring to room temperature and then bake, covered, at 350 degrees F for 20 minutes. Uncover and bake an additional 20 minutes.
Ingredients:
Butter, for baking dish
3 packages, 10-ounces each, frozen chopped spinach, thawed and squeezed dry
1 1/2 cups half and half
3 large eggs, lightly beaten
1 1/2 cups coarsely grated Gruyere cheese
Coarse salt and ground pepper
1/4 teaspoon ground nutmeg
Directions:
Preheat oven to 350 degrees F. Butter a shallow 1-quart baking dish.
In a large bowl, combine spinach, half and half, eggs, 1 cup Gruyere, 1/2 teaspoon salt, 1/8 teaspoon pepper, and nutmeg; stir to combine.
Spread evenly in prepared baking dish and top with remaining 1/2 cup Gruyere. Bake until set and top is golden brown, 30 to 35 minutes.
Up next: Stuffed squash >>