Pumpkin Cake Roll And More
Turkey, cranberry sauce, pumpkin pie...if you feel like your Thanksgiving menu is getting a little stale, mix things up this year with a new dessert. Instead of pie, bake a Thanksgiving cake or other delicious dessert. Check out these unique recipes for pumpkin cake roll, apple butter spice cake, and cranberry-pear crisp.
(page 2 of 3)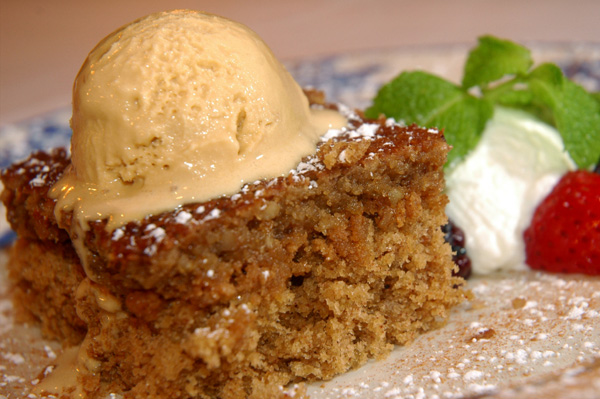 Apple butter spice cake recipe
Serves 15
Ingredients:
1 cup packed brown sugar
1 teaspoon ground cinnamon
1/2 teaspoon ground nutmeg
1/2 cup chopped pecans or walnuts
2 cups all-purpose flour
1 teaspoon baking powder
1 teaspoon baking soda
1/2 teaspoon salt
1/2 cup butter, softened
1 cup white sugar
3/4 cup apple butter
1 teaspoon vanilla extract
1/2 cup whole bran cereal
1 cup sour cream
2 eggs, beaten
Directions:
Preheat oven to 350 degrees F. Grease one 9 x 13-inch pan.
Mix together the brown sugar, cinnamon, nutmeg, and chopped nuts to create the topping.
Sift together the flour, baking powder, baking soda, and salt in medium bowl.
Blend together butter and sugar in a large bowl. Add eggs and beat well. Add apple butter, vanilla, wheat germ or bran cereal. Add sifted dry ingredients alternately with sour cream; mix well after each addition.
Pour 1/2 batter into pan, sprinkle 1/2 the topping over top. Pour remaining batter and top with remaining topping.
Bake for 40 minutes.
Up next: Cranberry-pear crisp >>