Holiday Decorating Tips
The holidays are right around the corner; time to start thinking about your decorations! When it comes to holiday décor, you don't need to stick to the basics of green and red. Instead, mix things up a bit with these holiday decorating trends for 2010.
(page 2 of 2)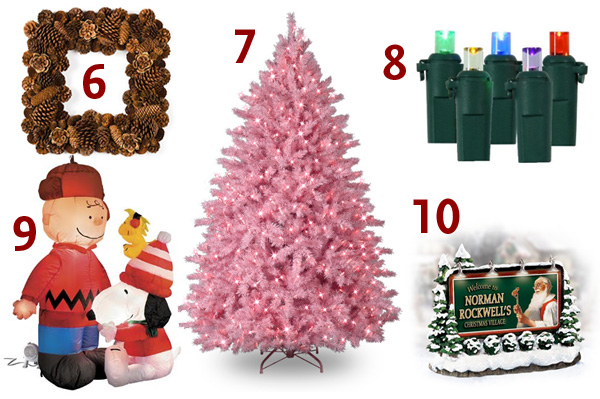 Natural elements
Bring a little bit of nature into your Christmas decorations, and we don't mean just the tree. Create centerpieces, wreaths, and other decor with twigs, pine cones, wood, cotton, and natural materials.
Retro trees
Add a little funk to your holiday with a colorful artificial tree. Go retro with a pink, purple, or candy apple red tree this season. When you have a colored tree instead of a traditional green one, keep the ornaments to a minimum. Just add a few metallic balls and white lights to complete the look. You can find this pink Christmas tree and other color options at treetopia.com.
LED Christmas lights
LED lights use less electricity and last longer than their traditional counterparts. According to EnvironmentalLights.com, you'll save about 90 percent on your electricity by using LED lights. They come in strings, icicles, blinking lights, and more.
Inflatable scenes
That giant inflatable Santa on your lawn needs some friends. When decorating outdoors, select several inflatable characters to make a fun scene.
Themed décor
Pick a theme and stick to it. You can choose anything from a Norman Rockwell Christmas to a Victorian-style Christmas to a Grinch Christmas. Themed décor is hot this season, particularly when decorating outside.
Holiday how-to
How to display holiday cards
Do you love the annual flurry of holiday greetings, but not the tumbling mess it creates on the mantel? This creative solution is a fun and easy way to show off your cards.
More holiday decorating tips