Colorful Holiday Decorations
When you are decorating for the holiday season, it's not all about red and green. Check out these modern holiday color palettes that are perfect for dressing up your tree, table, and all around your home.
(page 2 of 5)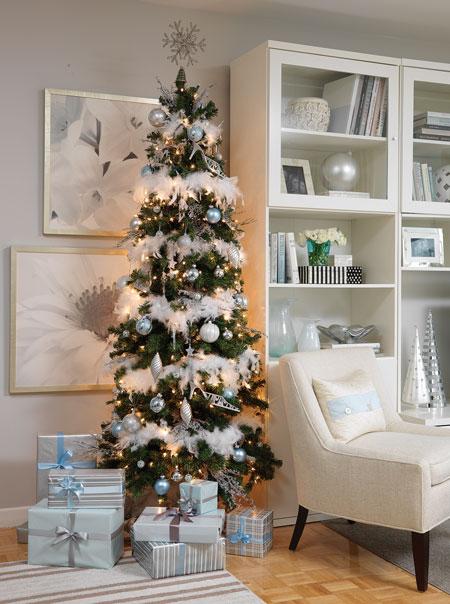 Silver and cool blue
Created by designer Lindsay Mens of Sarah Richardson Design, this holiday décor has a wintry appeal that is understated and beautiful. The tree is decorated with soft white, cool blue, and shiny silver. The white shelving system (from Ikea), furniture, and artwork sets off this holiday look. Of course, the packages are wrapped to match the color scheme as well—save your Santa wrap for next year.
Up next: Violet and green >>