Colorful Holiday Decorations
When you are decorating for the holiday season, it's not all about red and green. Check out these modern holiday color palettes that are perfect for dressing up your tree, table, and all around your home.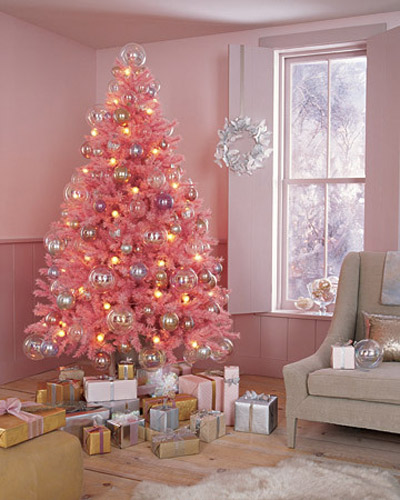 Pink and gold
That's right—pink for Christmas. Pink combined with gold, along with touches of lavender, white, and silver make an amazing color palette that you'll love. You can use these colors when creating your tablescape, wrapping gifts, and even decorating your Christmas tree. Check out this gorgeous pink and gold tree featured on ApartmentTherapy.com.
Up next: Silver and cool blue >>