The Top 12
Organic Snacks
If walking the aisles at the grocery store, looking over products, reading labels and ingredients, sorting through prices per ounce and cost per box, researching a company's integrity, and trying to purchase healthy snacks that fit in your budget sounds like a recipe for exhaustion, you're in luck.
(page 4 of 12)
Good Health Natural Foods Hot Veggie Stix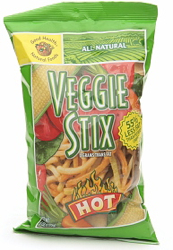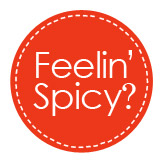 If spicy snacks are your thing, you'll likely love the kick of flavor in these veggie-based snack sticks. While half of our panelists didn't go for their super-spicy flavor, the other half begged for a second bag and then a third. "Fun to snack on!" wrote one spice-lovin' taste tester. "Can I have some more?" wrote another, who also took note of the low-fat content and welcome addition of spinach and tomato puree in the ingredient list of these crunchy stick-shaped chips. Available at U.S. retailers nationwide.
Up next: More great organic snacks >>