Quick & Easy Suppers
On busy school days, it's easy to give up on the idea of a home-cooked dinner. Skip the fast food joints and make one of these 10-minute back to school dinner recipes, they're perfect for busy evenings.
(page 5 of 5)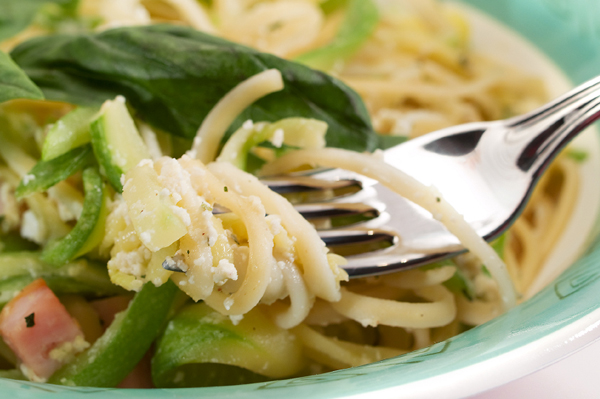 Angel hair pasta with buttered veggies
Ingredients
1 package angel hair pasta
1 cup sliced carrots
1 zucchini, sliced
1/2 onion, diced
4 tablespoons butter
Salt and pepper to taste
1/2 cup freshly shredded Parmesan cheese
Directions
Bring a large pot of water to a boil; add angel hair pasta and cook according to package directions, about 5 minutes.
In a large skillet, heat butter then add carrots, zucchini, and onion; cook until softened, about 5 to 6 minutes.
Drain cooked pasta, pour cooked veggies and butter over the pasta, sprinkle with Parmesan cheese, salt, and pepper to taste; serve with thick slices of French bread.
What's for dinner?
"Daily Dish" Host Shay Pausa shares quick and easy dinner ideas.
More quick dinner ideas