Quick & Easy Suppers
On busy school days, it's easy to give up on the idea of a home-cooked dinner. Skip the fast food joints and make one of these 10-minute back to school dinner recipes, they're perfect for busy evenings.
(page 3 of 5)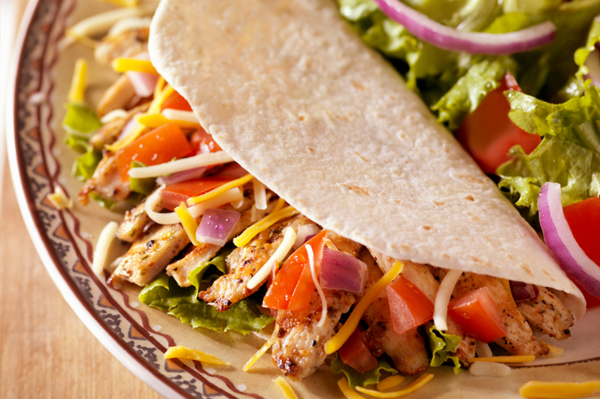 Chicken & black bean tacos
Ingredients
1 can black beans, drained
1, 12.5-ounce can cooked chicken
1 teaspoon cumin
1 teaspoon chili powder
1 tablespoon lime juice or white vinegar
1 package small soft taco tortillas
Taco toppings: shredded lettuce, diced tomatoes, diced onions, shredded cheese
Directions
In a large, microwave-safe bowl, combine black beans, chicken, cumin, chili powder, lime juice or vinegar, and salt and pepper to taste.
Heat in the microwave until hot, about 3 minutes.
Serve on tortillas, topped with your favorite taco toppings.
Up next: Hidden veggie French bread pizza >>