Pantry- Friendly Dinner
Not sure what's for dinner? That's never a good feeling. But don't worry -- you needn't make a run to the grocery store for supplies.That's right: You can make these meals from some basic items that you probably have in the pantry already. Easy peasy.
(page 6 of 7)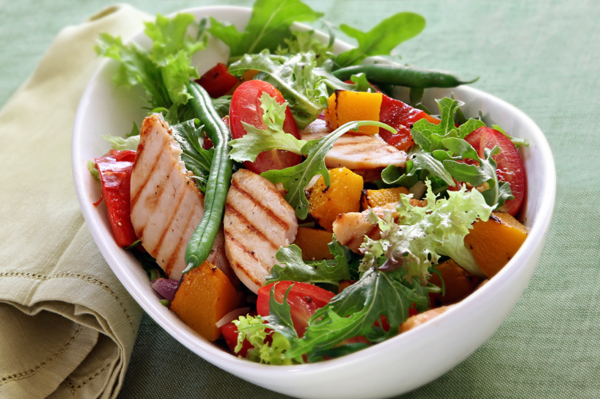 Grilled chicken salad
This fabulous chicken salad is a cinch to make, without even visiting the grocery store.
Serves 4
Ingredients:
1 pound boneless chicken breasts, cut into 1-inch-wide strips
1 cup Italian dressing
6 cups washed and torn lettuce
2 tomatoes, quartered
1 carrot, grated
Dressing of your choice
Directions:
1. Rinse the chicken breast strips in cool water and pat dry. Add to a resealable plastic bag. Pour the Italian dressing over and seal the bag. Let marinate for at least 30 minutes.
2. Divide the lettuce, tomatoes and grated carrots evenly among four plates.
3. Cook the chicken on your grill until fully cooked, flipping once.
3. Top each of the salads with cooked chicken. Drizzle with dressing of choice and serve.
Up next: Black Beans and Tomatoes on Rice >>