Pantry- Friendly Dinner
Not sure what's for dinner? That's never a good feeling. But don't worry -- you needn't make a run to the grocery store for supplies.That's right: You can make these meals from some basic items that you probably have in the pantry already. Easy peasy.
(page 5 of 7)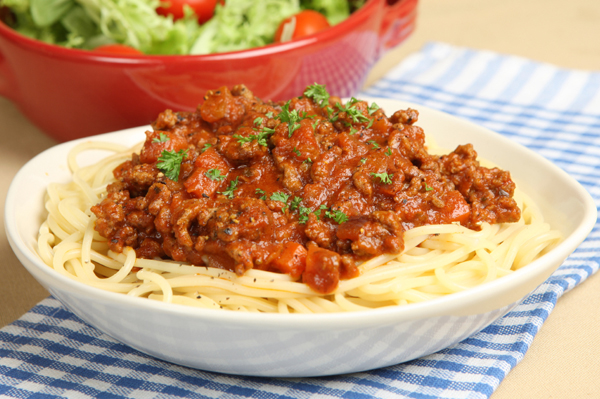 Easy bolognaise
It doesn't take long to make this hearty meat sauce, and everyone loves it.
Serves 4
Ingredients:
1 pound lean ground beef
1 tablespoon dried Italian seasonings
Salt and pepper
1 jar marinara sauce
1/2 pound pasta, cooked
Directions:
1. Heat a large skillet over a medium flame. Add the ground beef and cooked until fully browned. Sprinkle with Italian seasonings, salt and pepper and stir well.
2. Pour the marinara sauce into the pan. Stir well. Let cook on medium, until the sauce is heated (about 10 minutes).
3. Serve immediately over pasta.
Up next: Grilled Chicken Salad >>