Pantry- Friendly Dinner
Not sure what's for dinner? That's never a good feeling. But don't worry -- you needn't make a run to the grocery store for supplies.That's right: You can make these meals from some basic items that you probably have in the pantry already. Easy peasy.
(page 2 of 7)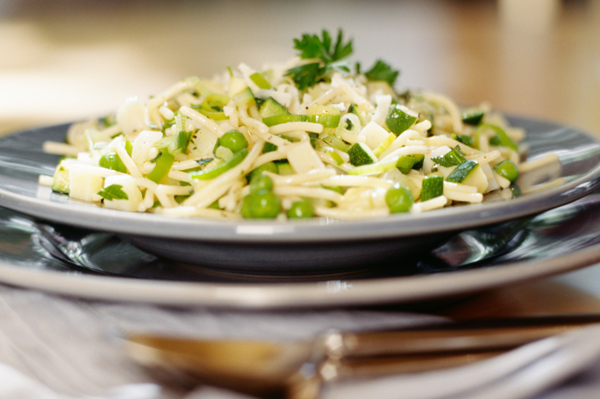 Pasta with peas and cheese
This is a start-and-go meal that cooks very fast. Kids love it!
Serves 4
Ingredients:
1/2 pound dried pasta (mini penne works well)
1 cup frozen peas
1 tablespoon unsalted butter
1/2 cup freshly grated Parmesan, Romano or provolone cheese
Salt and pepper, to taste
Directions:
1. Bring a large pot of water to boiling.
2. Add the pasta and the peas to the pot and cook according to pasta package directions.
3. Drain the pasta/pea mixture well and transfer to a large serving bowl. Add the butter and stir until melted.
4. Sprinkle evenly with cheese and stir well. Add salt and pepper, to taste.
To serve:
Divide the pasta evenly among four bowls. If desired, top with some leftover sliced chicken.
Up next: Roasted Vegetables and Lemon Tortellini >>