Easy Farmer's
Market Fare
Looking for a few easy recipes using farmer's market produce? How often do you come home from the farmers' market with amazing produce but no direction? Or you get overzealous with veggies and end up with more than you know what to do with? Here are a few easy recipes using farmer's market produce. To make things simple, the recipes call for other items you likely have on hand at home or could pick up at the farmers' market as well – no extra stop needed.
(page 5 of 5)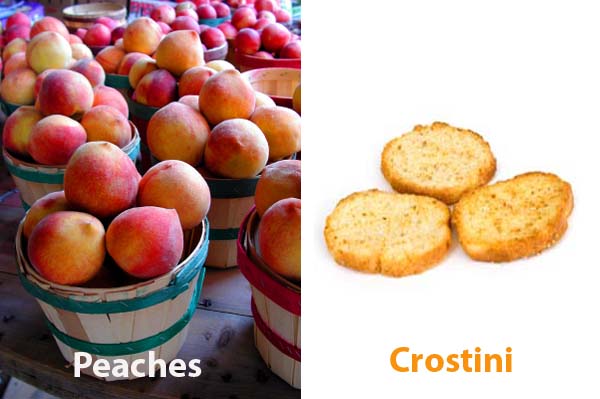 easy farmer's market recipe: Peach and goat cheese crostini
Serves 8-10
Perfect fare for an impromptu get-together, you'll love the contrast of creamy goat cheese and crispy baguette, tangy peaches and sweet honey.
Ingredients:
1 thin French baguette
4 ounce package of goat cheese
3 peaches, sliced
Honey to taste
Directions:
Cut baguette into thin slices and broil in the oven until lightly toasted. Let cool.
Spread goat cheese on each slice of bread, and top each with a peach slice and a drizzle of honey.