Easy Farmer's
Market Fare
Looking for a few easy recipes using farmer's market produce? How often do you come home from the farmers' market with amazing produce but no direction? Or you get overzealous with veggies and end up with more than you know what to do with? Here are a few easy recipes using farmer's market produce. To make things simple, the recipes call for other items you likely have on hand at home or could pick up at the farmers' market as well – no extra stop needed.
(page 4 of 5)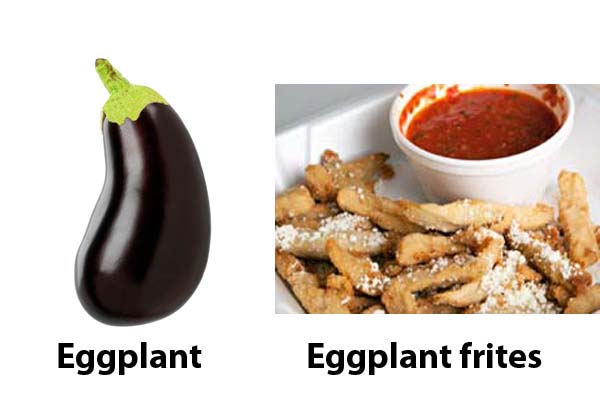 Easy farmer's market recipe: Eggplant frites
Serves 4
Rather than slice eggplant into rounds, make eggplant fries. Who knows – maybe the kids will dive in.
Ingredients:
1 eggplant
1 teaspoon salt
Vegetable oil for frying
1 egg
3 tablespoons water
1 cup bread crumbs
Directions:
Remove the stem end of the eggplant and slice lengthwise into 1/2-inch slices.
Sprinkle salt over slices and let rest for 10 minutes to draw out juices. Pat the slices dry.
Cut the slices into strips about the width of a finger.
Heat about a 1/2 inch of vegetable oil in a cast iron pan.
Make an egg wash by beating the egg and water. Coat each piece of eggplant in the wash, then dredge in bread crumbs.
Carefully add the eggplant to the pan and rotate with tongs until all sides are golden brown. Work in batches so that you don't crowd the pan. Serve with a side of marinara sauce for dipping.
Next: What to do with peaches >>