Easy Farmer's
Market Fare
Looking for a few easy recipes using farmer's market produce? How often do you come home from the farmers' market with amazing produce but no direction? Or you get overzealous with veggies and end up with more than you know what to do with? Here are a few easy recipes using farmer's market produce. To make things simple, the recipes call for other items you likely have on hand at home or could pick up at the farmers' market as well – no extra stop needed.
(page 2 of 5)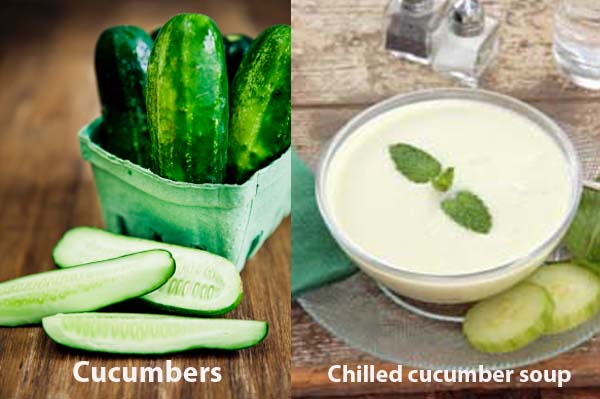 easy farmer's market recipe: Chilled cucumber soup
Serves 6
On a hot day, this light and refreshing soup can't be beat – and it couldn't be easier to make.
Ingredients:
5 cucumbers
2 cups non-fat Greek yogurt
Handful of mint
Salt and pepper to taste
Honey to taste
Directions:
Peel and seed cucumbers. Cut into quarters lengthwise and chop into chunks.
Place cucumbers in a food processor with the remaining ingredients and process until the mixture has a fine texture.
Thin with water, if necessary.
Chill in the refrigerator and serve garnished with mint.

Next: What to do with watermelon >>