Stars, Stripes & Food
Fans of the reality competition The Next Food Network Star will recognize these crackerjack cooks competing for the big prize - their own Food Network show. SheKnows challenged contestants to come up with the best 4th of July recipes & tips and the results would impress even the pickiest judge. Just see for yourself!
(page 2 of 4)
Serena Palumbo
I grew up in Italy and always heard about the 4th of July. Finally, when I moved to New York six years ago, I celebrated this wonderful holiday with my friends and I cooked this recipe.
I still remember how my friends loved this Sicilian dish with a patriotic twist and it was a great alternative to the more traditional burgers.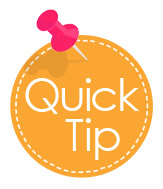 Sardines are also known in Italy as Blue Fish
so these skewers have the colors of the
American flag!
Sardines Skewers with Sicilian Crunch
Serves 4
Ingredients:
12 medium sardines, cleaned by the fishmonger
12 cherry tomatoes
12 boiled cauliflower florets, pre boiled
For the crunch:
2 cups of bread crumbs
1 cup of basil, mint parsley chiffonade
¼ cup of pine nuts, chopped
6 anchovies, chopped
½ cup of EVOO
¼ cup of raisins, chopped
Juice of a lemon
4 skewers
1 pastry brush
Directions:
For the crunch:
In a skillet over medium heat toast the breadcrumbs, the sardines, pine nuts, raisins and ¼ cup of EVOO
Remove from heat and stir in the chiffonade and let it cool

For the skewers:
Place the sardines skin down on a cutting board, stuff them lightly with the crunch and roll them. Skewer them alternating the cherry tomatoes and the cauliflowers
Brush with the remaining EVOO and grill on both sides for 3 minutes
Finish the dish by sprinkling more crunch on the skewers and few drops of lemon juice

 
Next: Dzintra Dzenis' Red, White & Blue 4th of July Party Dip