(page 7 of 8)
Twilight Saga
SINK YOUR FANGS INTO THESE TREATS
Twi-hards all over the universe are sharpening their fangs in anticipation of the premiere of the latest Twilight Saga installment, Breaking Dawn: Part 2. Because this is a meaningful time for Twi-hards, we've pored over and around the world to find creative and delicious recipes for your celebration.
The eclipse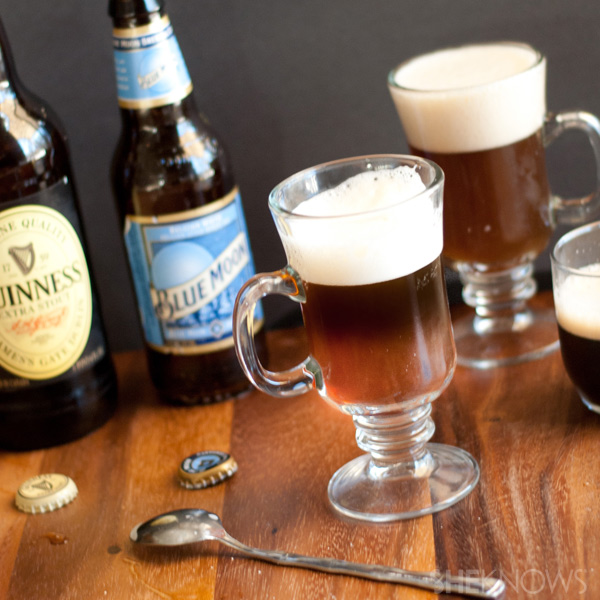 Sometimes even vampires need a small buzz, too! Get your vampire tipsy with this buzz-worthy drink.
Ingredients:
Pint glass
Layering spoon/bar spoon
Bottle of Guinness beer
Bottle of Blue Moon beer
Orange wedge
Directions:
Take your empty pint glass and fill it halfway with Blue Moon.
Next you will be pouring the Guinness in, but you must be careful not to compromise the layers of the "Eclipse" so using a layering spoon is in order.
Take your layering spoon and slowly pour the Guinness over the spoon and onto the inside of the pint glass. This should effectively get the Guinness in the glass without compromising the layers of the Eclipse.
Garnish with an orange.
Next: Twilight daiquiri