(page 3 of 8)
Twilight Saga
SINK YOUR FANGS INTO THESE TREATS
Twi-hards all over the universe are sharpening their fangs in anticipation of the premiere of the latest Twilight Saga installment, Breaking Dawn: Part 2. Because this is a meaningful time for Twi-hards, we've pored over and around the world to find creative and delicious recipes for your celebration.
Bella's bites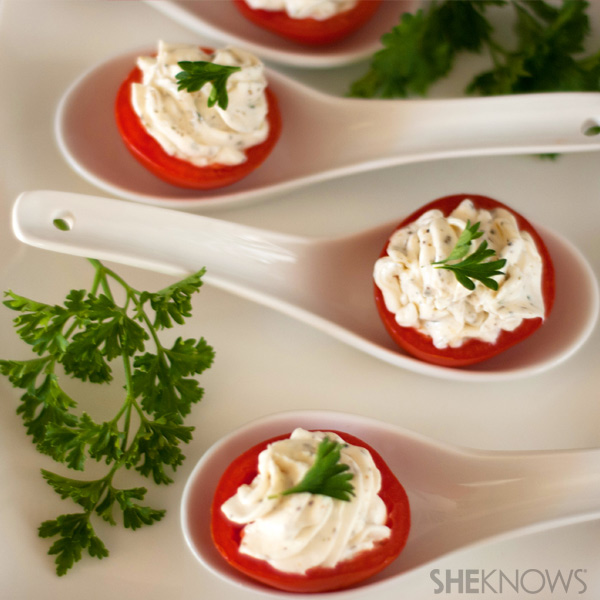 These stuffed cherry tomatoes are a crowd-pleaser and a vampire-pleaser with their gooey insides and red outside.
Serves 6-8
Ingredients:
2 pints cherry tomatoes
1 pound bacon (optional)
3 tablespoons grated Parmesan cheese
1/2 cup mayonnaise
1/2 cup green onion, finely chopped
Directions: 
Cut bacon into small pieces and fry until crisp. Place fried bacon on a plate lined with paper towels to drain and cool.
Thoroughly wash tomatoes. Slice tomato tops off, scoop out seeds and filling with a small spoon or melon-baller.
Place tomatoes upside down on a plate lined with a paper towel to drain for 25 minutes.
In a medium mixing bowl add bacon, cheese, mayonnaise and onions. Stir until well blended. Fill tomatoes with mixture and refrigerate overnight. Serve cold.
Next: First love chocolate mousse