Simple Summer Dishes
Serve up an easy-to-make meal at your next summer gathering -- just pick one (or more) of these appetizers, entrées and desserts! Since there's little to no cooking required, you won't have to heat up the kitchen or miss out on the fun.
(page 4 of 4)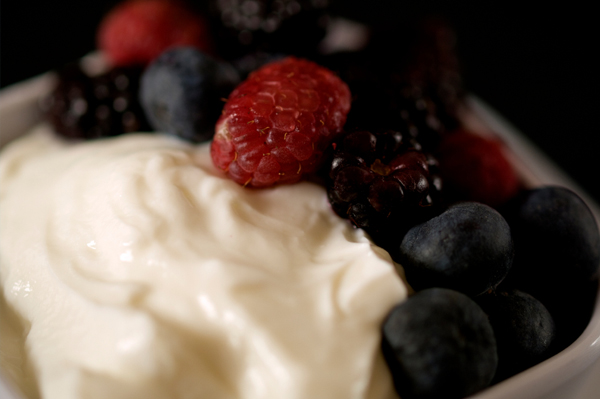 Delectable desserts
Stay cool with these super-simple desserts.
Mediterranean ice cream
Caroline Haskett's cool summer dish is ready in seconds.
Ingredients:
vanilla bean ice cream
premium flavored olive oil
Instructions:
Drizzle about one tablespoon of flavored olive oil over each serving of ice cream to complement the smooth vanilla flavor.
White chocolate mousse with berries
Brenda Ponichtera recommends this very light dessert. It's quick to prepare and uses a variety of berries.
Ingredients:
1-ounce box sugar-free white-chocolate instant pudding
2 cups fat-free milk
2 cups fat-free whipped topping
2 cups fresh raspberries, blueberries and/or huckleberries
Instructions:
In a medium bowl, mix pudding with milk. Stir constantly with a wire whisk for 2 minutes.
Refrigerate 5 minutes. Add whipped topping and mix well. Layer mousse with berries in a serving bowl.
Garnish with additional berries. It's ready-to-eat or can be refrigerated and served later.